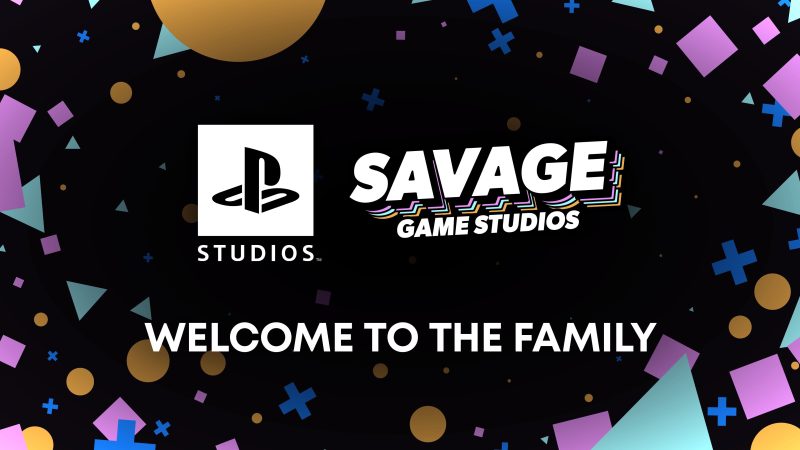 Sony just made its biggest push into the mobile game space yet, by announcing its intent to acquire Savage Game Studios, as the latest addition to the PlayStation Studios family.
PlayStation Studios head Herman Hulst announced the news in a PlayStation Blog post today, describing Savage Game Studios as "a hugely talented team of creatives with many years of experience making some of the most popular mobile games enjoyed by players around the world."
Savage Game Studios was only founded in 2020, but with a team of veteran developers all with the goal of creating a studio that was "a creative space where experimentation and taking risks weren't warily avoided, but rather eagerly embraced." writes chief executive officer and co-founder of Savage Game Studios, Michail Katkoff.
https://twitter.com/PlayStation/status/1564166764140941313?s=20&t=KgfK6_gAnsyWGT8fii39cQ
Katoff goes on to further explain the team's rationale behind entering into this agreement, after the team all left big studios to be at a much smaller developer.
"We made this deal because we believe that PlayStation Studios' leadership respects our vision for how we can best operate and succeed, and because they too are not agraid to take chances.
All of that, plus the ability to tap into PlayStation's amazing catalog of IP and the fact that we will benefit from the kind of support that only they can provide…The harder question to answer would be, 'why not?'"
Hulst then continued to say support for its console and PC lineup of games will not be left to the wayside, but that this new mobile focus will be additive.
"Our efforts beyond console in no way diminish our commitment to the PlayStation community, nor our passion to keep making amazing single-player, narrative-driven experiences." writes Hulst.
"Our mobile gaming efforts will be similarly additive, providing more ways for more people to engage with our content, and striving to reach new audiences unfamiliar with PlayStation and our games."
Savage Game Studios will be the first in the PlayStation Studios now newly created mobile-division of PlayStation Studios, and according to Hulst the team already has a AAA mobile live service game in the works.
Nothing on that will be revealed now, as Hulst says it is still "too early," though it's likely a major PlayStation IP to kick-off Savage Studio's time.
Sony's push beyond consoles has up to now only been beneficial for the studio. It's PC releases have been praised as there are now millions of players who are able to experience the great games PlayStation players already could.
It's done nothing but bring more players into the fold, which as Hulst says himself, is the core goal in all of these efforts.
Mobile games however could become a very different story, and it'll all come down to how its monetized. If it's anything like Diablo Immortal, then the new mobile division might not see the kind of love from fans that new PC games do.
Source – [PlayStation Blog]