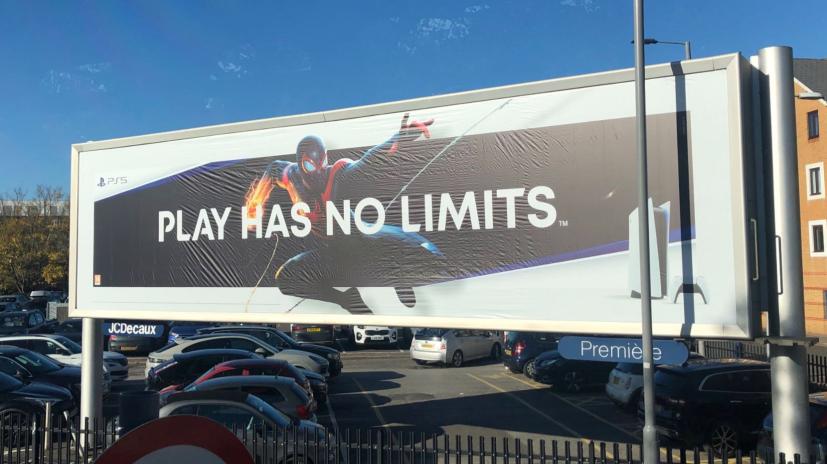 Sony Interactive Entertainment has started ramping up PS5 advertising, with numerous marketing efforts being snapped on the side of buses and billboards trumpeting the Play Has No Limits slogan for the new console.
PS5 Marketing Kicks Up A Gear In UK
You can check out some images below, courtesy of Twitter user Hayden.
In addition, retail giant Best Buy has started setting up its PS5 demo stations in-store, which you can have a butchers at below.
The PS5 is due for release in the US and Japan on November 12 and in the UK and Europe on November 19. The console will set you back $499/£449 for the Standard Edition and $399/£359 for the Digital-Only Edition.
Unsurprisingly, a number of PS5 games including Spider-Man: Miles Morales are already being sold early in select regions. Furthermore, one German retailer has said it will start shipping PS5s in the country a week early on Nov. 12.
[Source – Joe 'wotta' Anderson on Twitter, Push Square]