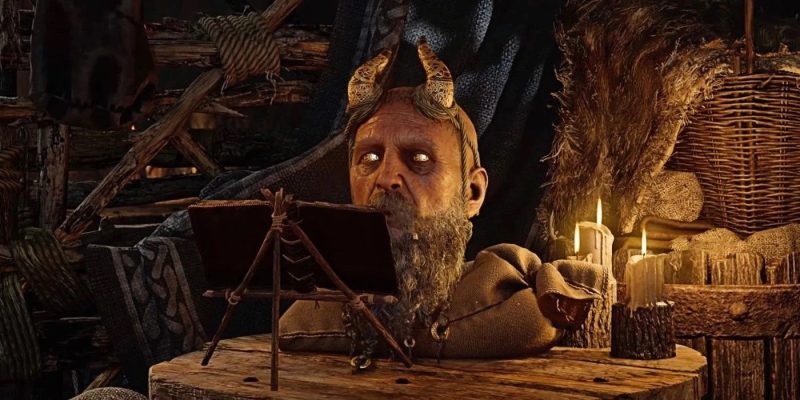 God Of War Ragnarok developer Sony Santa Monica is months out from releasing the sequel to 2018's smash hit, and with that fan excitement is bubbling up more and more each day.
So when the official Twitter account for Sony Santa Monica tweeted a riddle from Mimir indicating a "new project," fans were sent into a frenzy to figure it out.
You can check out the full riddle, here.
Perhaps vague, an incomplete notion. Though there may be, you do not detect motion.

Half a dozen characters unobserved. Simple perception that may have been served.

Differences are not always understood. We don't perhaps compromise as we maybe should.

Disharmony stemming from major disputes. As a limb surviving off broken-up roots.

A connection, a loop, all in one place. The clues are here, pick up the pace!

Joining So Many Souls, unbroken, a chain. If you find it soon, a role you'll obtain.
The answer? It's a brand new Discord server, that's now available for players to join.
You can check out the Discord server here.
It's interesting to consider this news in the wake of rumours around Sony integrating Discord voice-chat into a future PS5 software update.
If there ever is a fully native app, it's easy to see a through-line all the way to being able to take your newly captured screenshots or videos directly into a Discord server of your choice.
An interesting future to consider no doubt, but also one that could've potentially been the goal of Sony's partnership with Discord in the first place.
Source – [Sony Santa Monica]