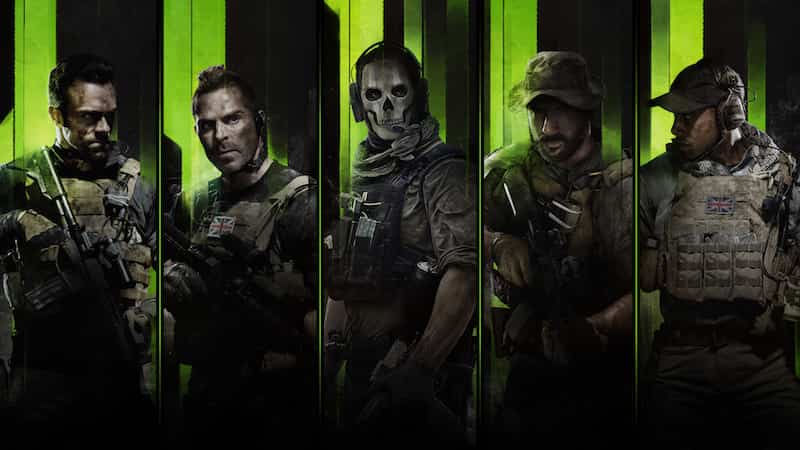 Microsoft's deal to acquire Activision Blizzard has decidedly been the story of the year for 2022, as it continues to develop with regulatory government parties across the globe still needing to approve the transaction, and Sony's persistent efforts to seemingly stop that from happening.
Call Of Duty has unsurprisingly been the sticking point that keeps the deal in limbo, as Sony continues to remain unsatisfied with any response Microsoft puts forward, and now an article from The New York Times alleges another offer was put to Sony, just ten prior to the Monday report.
The report claims an offer was presented to Sony on Nov. 11 which promised to keep Call Of Duty on PlayStation for 10 years, with Sony declining to comment.
Many players might understandably be shaking their heads, as it feels like we've gone back and forth on this issue time and again. Phil Spencer has previously said that he's open to a "long-term" commitment to keep the franchise on PlayStation.
"We think Call of Duty will be on PlayStation as long as players want to play Call of Duty on PlayStation. And that's not a competitive threat against PlayStation, that's just a pragmatic way of looking at it." Spencer said, just last week when speaking to The Verge.
Saying that Call Of Duty will be on PlayStation as long as there's a PlayStation people want to play on and saying it'll be there for another 10 years are not the same, but Spencer also pointed to the reality of any contract Sony and Microsoft could potentially write up on the issue.
In the same interview with The Verge, he said "It's not about at some point I pull the rug underneath PlayStation 7's legs and it's 'ahaha you just didn't write the contract long enough. There's no contract that could be written that says forever."
And that's just the truth of the matter. It's unlikely either company would be willing to sign any kind of "forever" contract, it's much more logical to think a long-term contract, say for 10 years even is signed and re-evaluated when the time comes.
Sony is however just one party that needs convincing, and it might not even be at the top of Microsoft's priority list. It's likely more concerned with getting the FTC, the United Kingdom's CMA, the European Commission, and every other country yet to sign off on the deal, on board.
"This idea that we would write a contract that says the word forever in it I think is a little bit silly, but to make a longer term commitment that Sony would be comfortable with, regulators would be comfortable with, I have no issue with that at all." Spencer continued in The Verge's report.
If this deal were to go through, it would mean much more than the fact that Call Of Duty would be officially owned by Microsoft, as it could signal a new age in the tech industry, specifically gaming, as it continues to surpass every other entertainment form out there.
Source – [New York Times, The Verge]