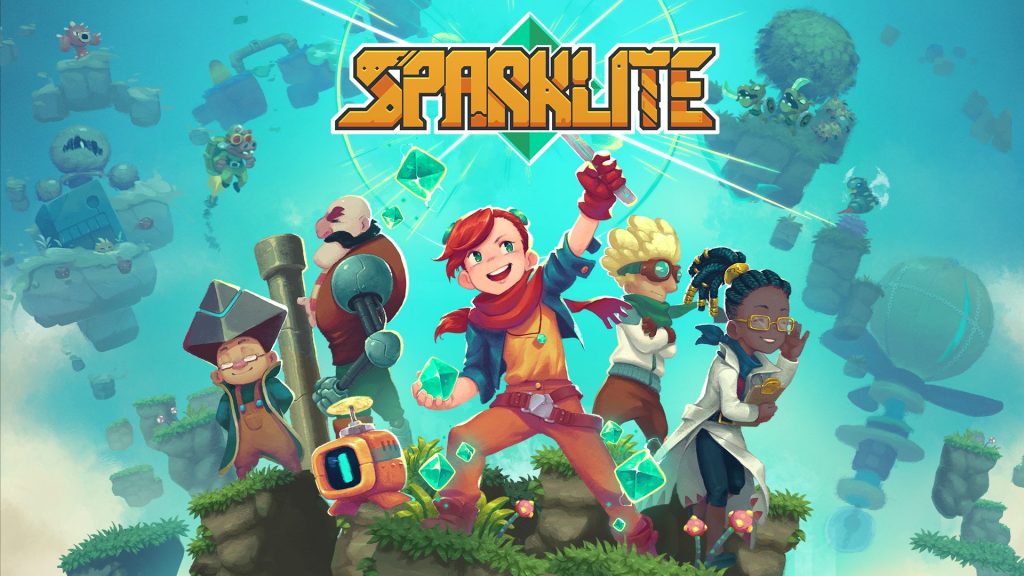 Red Blue Games and Merge Games have announced that their hotly anticipated Rouglite action-adventure game Sparklite will be releasing on the PS4 on November 14. The game was originally scheduled to release this October but was delayed about a month.
In a recent press release, Red Blue Games shared some new details about the game and what players can expect from the gorgeous pixel art title, specifically the characters Margo & Pogo. These two explorers will tell you about the world of Geodia while also helping you map out the rest of the world as you discover new locations.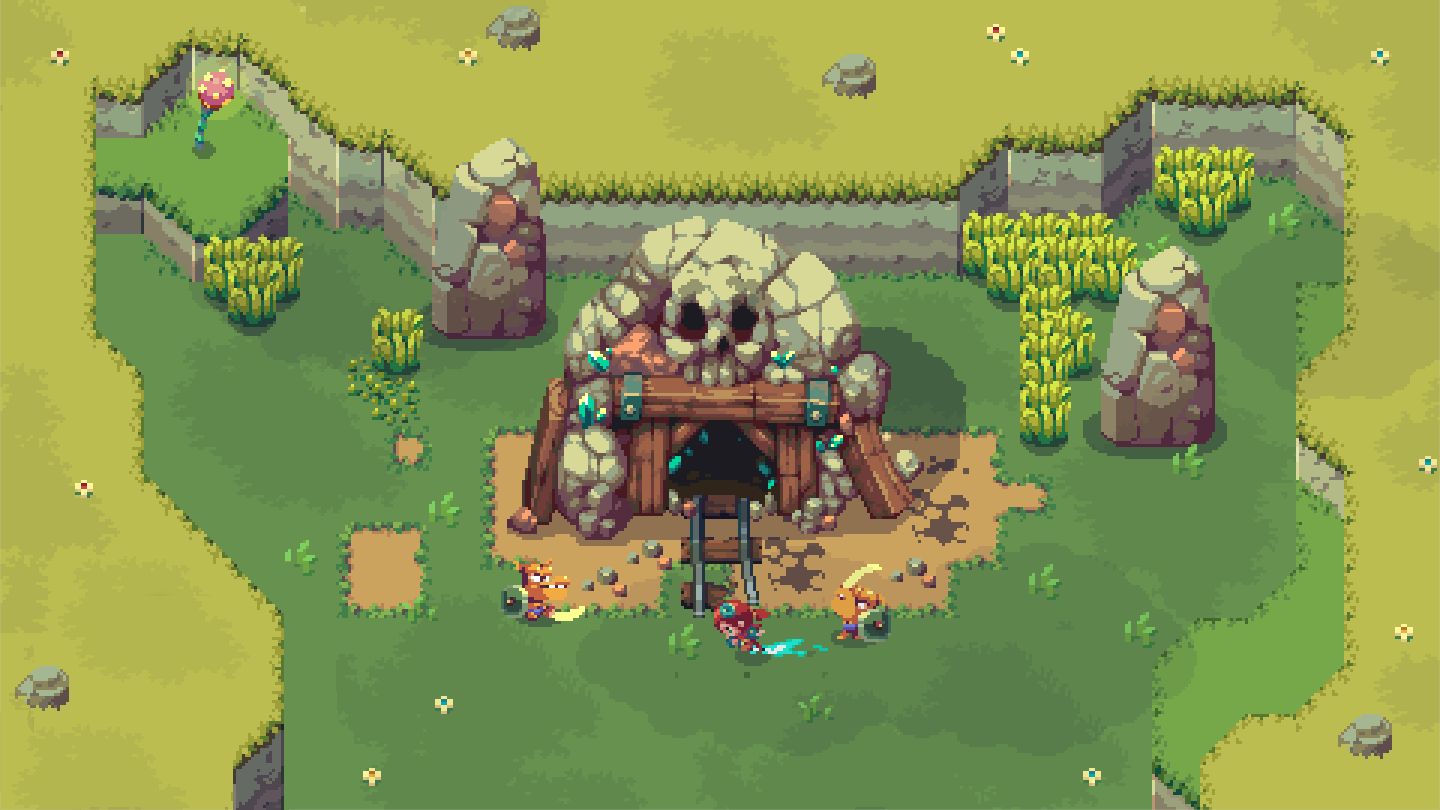 Sparklite Releases in November
Sparklite takes inspiration from The Legend of Zelda franchise and will have you returning to old locations with new tools to discover new passages and secrets. Sparklite will take you across five different regions filled with procedurally generated dungeons and will even allow you to upgrade your Homebase and help you through the massive world. There are plenty of other features to look forward to as well.
● Invent gadgets to solve puzzles and defeat enemies
● Take on the Baron Mining Corp and its epic gremlin Titans
● Discover collectibles scattered throughout the world
● Play with a friend in assistive co-op mode
● GameCube-inspired soundtrack by composer Dale North (Wizard of Legend)
Red Blue Games also released a new Dev Chat where they talk about the Wingnut; a tool to allow you to get past certain obstacles and dig up items underground. This is just one of the many tools you'll find around the world to help you defeat the Baron Mining Corporation and save Geodia.
Sparklite is set to launch on November 14 2019 on the PlayStation 4, PC, Xbox One, and Nintendo Switch