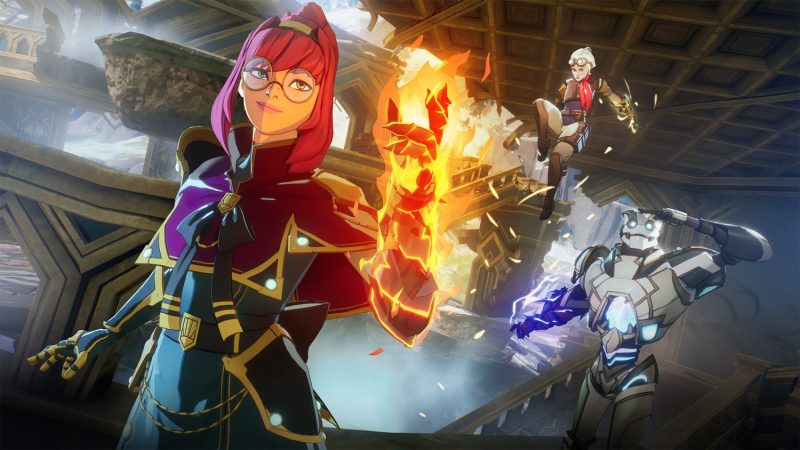 Spellbreak is a battle royale game where players use magic rather than fire weapons, and developer Proletariat hoped its different approach to combat could help establish it among the other giants in the battle royale genre.
Unfortunately, that reality didn't come to pass, and the game's servers will be shut down early next year, and development on Spellbreak has ended.
The news was announced via the game's website, in a blog post and then further explained by Proletariat chief executive officer Seth Sivak on Reddit.
While the blog post doesn't specify why the decision to cease development and shut down the servers was made, Sivak admits in his Reddit post that the market was just too competitive for Spellbreak to find its footing.
"Unfortunately, the game industry is a difficult business." writes Sivak. "Spellbreak was not able to break through and reach a sustainable place where we could continue to invest in it in the way we had dreamed of."
"We picked a hard path as sn independent studio and decided to compete with some of the biggest games in the world. While we could not get the escape velocity needed, I do not regret the bold decisions we made in bringing Spellbreak to life."
While this is disappointing news for fans of Spellbreak, it's also another example of just how difficult it is to carve out a slice of the battle royale pie when there are so many other giants of the industry taking up most of it.
Spellbreak was a battle royale that tried something new, similarly to other titles llke Narraka: Bladepoint.
Hopefully we get more like them.
Source – [Spellbreak]