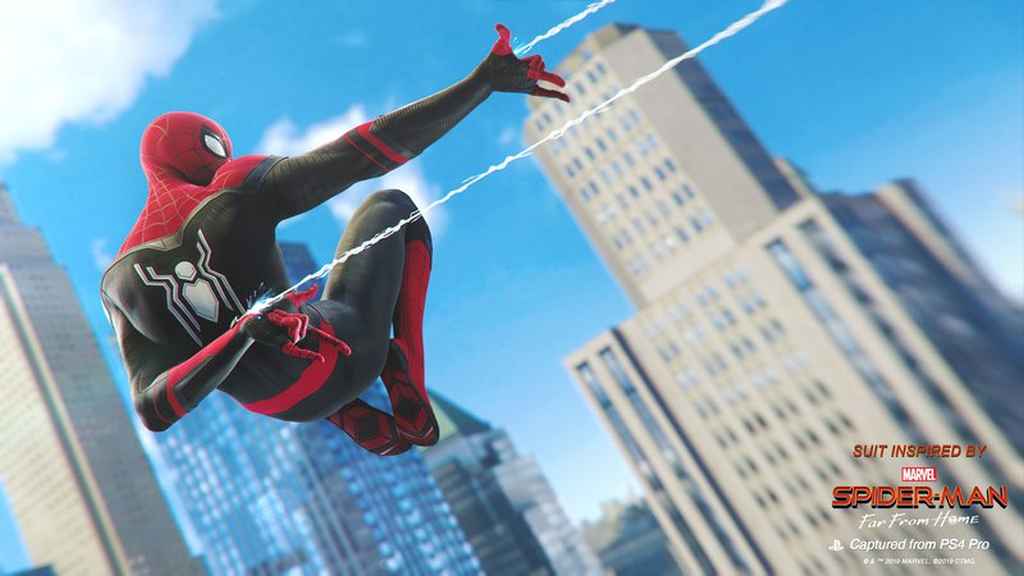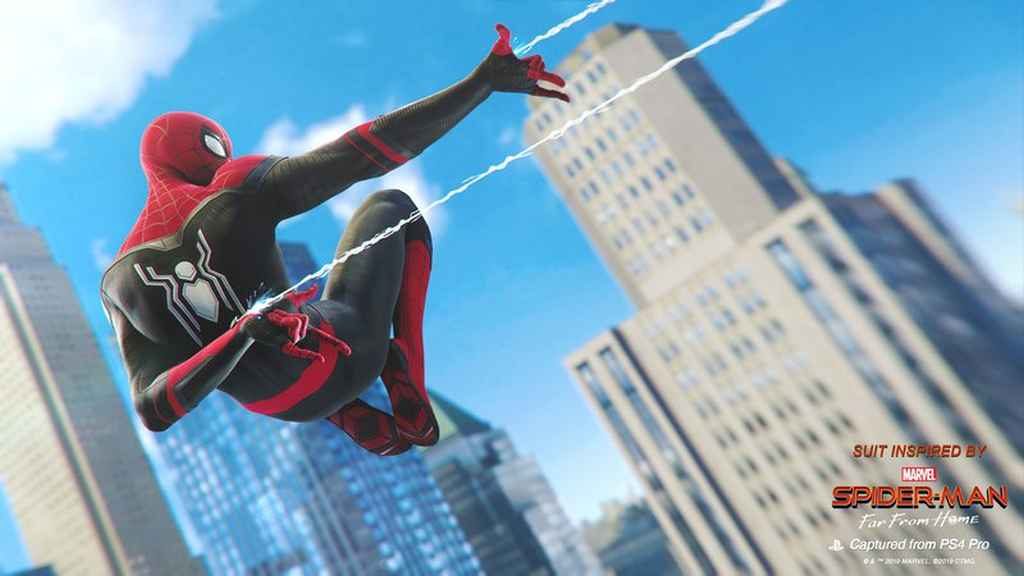 To celebrate the release of Spider-Man: Far From Home in theatres across the globe later today, Insomniac is adding two new suits inspired by the web slinger's latest adventure to it's critically-acclaimed 2018 action adventure, Marvel's Spider-Man.
The announcement of this new Spider Man PS4 update was made earlier today by PlayStation Japan.
Spider-Man PS4 Far From Home Update
The suits in question are known as the "Upgrade" and "Stealth Suit" respectively (according to Google Translate, anyway). And, like the majority of the game's previous updates, will be available at no extra cost to anyone who already owns the base game.
Good news if you're looking to sport some snazzy new threads while you run, jump, and swing your way across Insomniac's glorious New York playground.

"The Best Superhero Blockbuster the PS4 has Ever Seen"
Released exclusively on the PS4 back in September 2018, rounding out yet another incredible year for Sony's market-leading console, Spider-Man fully deserved the glittering 9.5/10 it received from John-Paul Jones in the PSU review.
A welcome return for PlayStation's original superhero icon, Insomniac Games have not just given us another sublime PlayStation exclusive but also the best superhero blockbuster the PS4 has ever seen.

Spider-Man is a thunderous, essential triumph that bleeds cinematic splendor from every digital pore. Every PS4 owner needs to have Spider-Man in their collection.
Will you be downloading the Spider-Man's newest suits? Or is your wardrobe already overflowing with technicolour spandex? Assuming, of course, that it's actually possible to own too many superhero outfits.
Either way, be sure to let us know down in the comments.
Source: PlayStation Japan