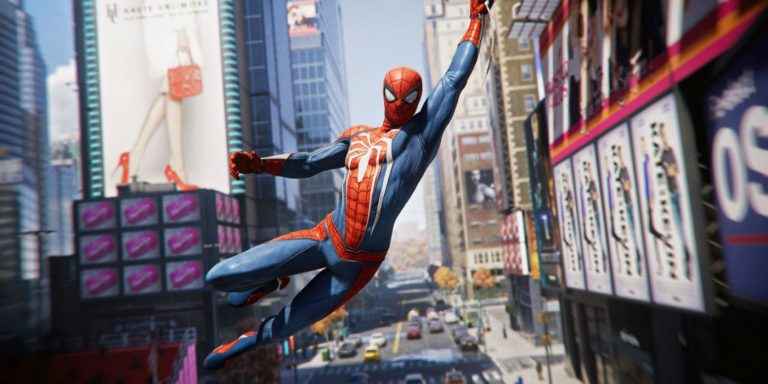 The director behind the Tom Holland-starring Spider-Man: Far From Home has said that the superhero flick wasn't influenced by Insomniac Games' Spider-Man for PlayStation 4. That's despite the fact the movie briefly doffs its cap to the game in the shape of the web-lobbing hero's selfie moment while swinging throughout New York City.
Spider-Man: Far From Home Talks Spider-Man PS4
Speaking with IGN, Jon Watts revealed that he only started playing Insomniac's title while shooting Spider-Man: Far From Home, so there wasn't much leg room for it to influence the movie. He then moved over to Red Dead Redemption 2, as he felt he was getting just a bit too much Spidey in his life at that moment.
It didn't [influence the movie], only because I started playing the game while we were shooting – and I played it just one weekend on my day off. I was I can't do this. I can't let my break time from Spider-Man also be Spider-Man. I need to find another game to play.

Then during post-[production] we played Red Dead [Redemption]. There was something very comforting about you'd be editing all day and then you'd go home and get some stew and pet your horse. That's the only thing where it starts to mirror real life is when your character just turns into Jake Gyllenhaal. Do you know that whole thing? That's the multiplayer game, but you can make your character look exactly like Jake Gyllenhaal, so that was the only thing where it felt like Mysterio was invading my life.
Spider-Man was released for the PS4 back in September, and follows a slightly older Peter Parker as he juggles his responsibilities as a Friendly Neighbourhood Spider-Man and his job as a research assistant.
Players have an open-world New York City to explore, which is an absolute dream to navigate thanks to the seamless and fluid web-slinging controls that allow the masked superhero to effortlessly fling himself across the iconic skyline.
Read our Spider-Man review here.
Source: IGN