During the latest Nintendo Direct, Bandai Namco unveiled a new video game launching next year based on the popular anime and manga SPYxFAMILY. Titled SPYxANYA: Operation Memories, the game has you play as Anya Forger, as she lives out life's moments. That's right. You get to become Anya. Sublime!
Anya will go to places prime for memorable photos, like a museum and an aquarium. She'll spend time with SPYxFAMILY characters like Loid, Yor, Bond, Becky, Damian, and more. How wonderful.
Aside from the photography element, gameplay will include various mini-games.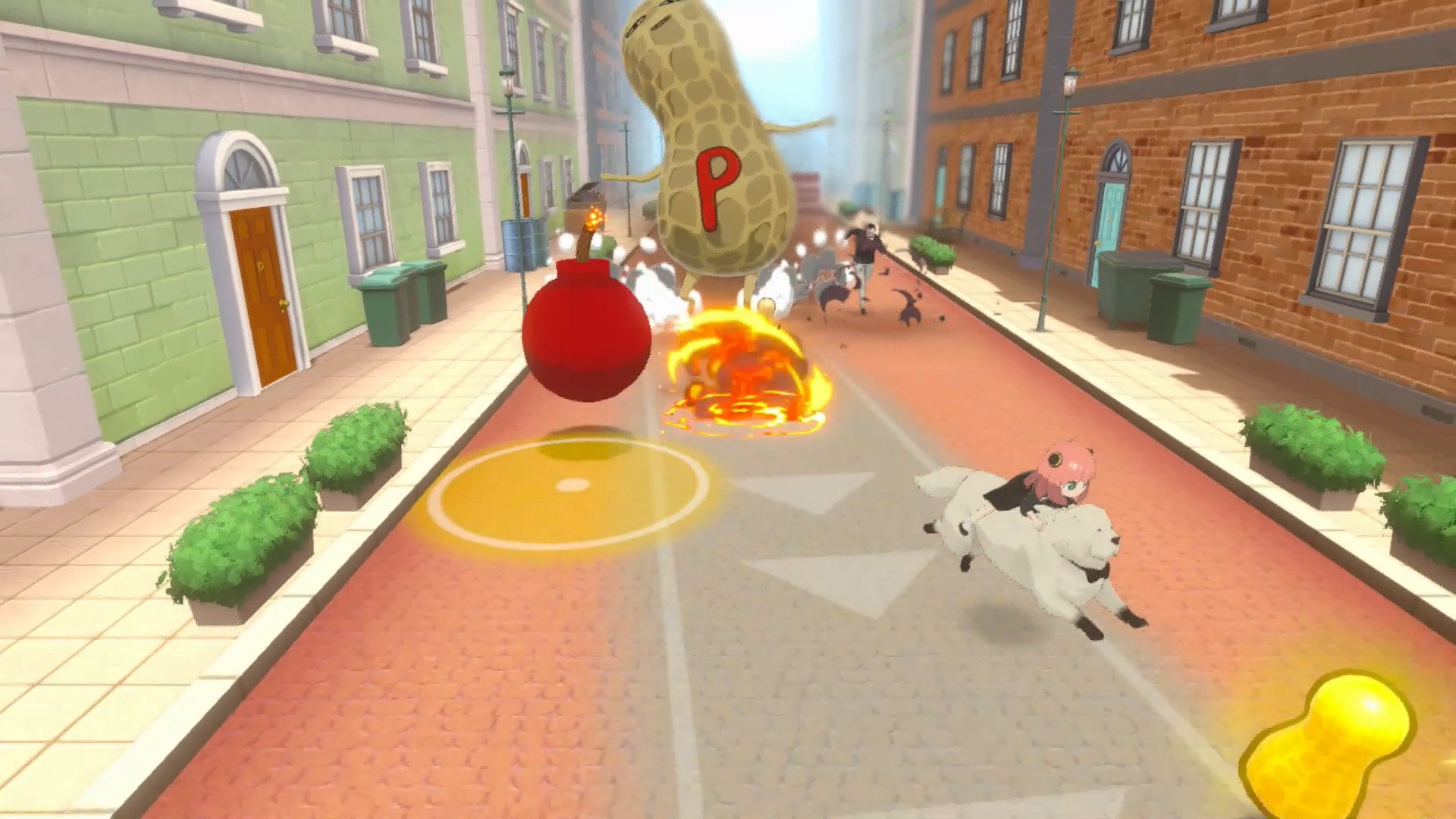 Screenshots and the trailer show mini games ranging from Anya playing card games with classmates like to Anya riding on her dog Bond to escape a giant peanut mascot! Waku waku! (Exciting!)
Additionally, the game will let you dress up characters in various outfits. Maybe some of the photos Anya can take will show off characters' fashions?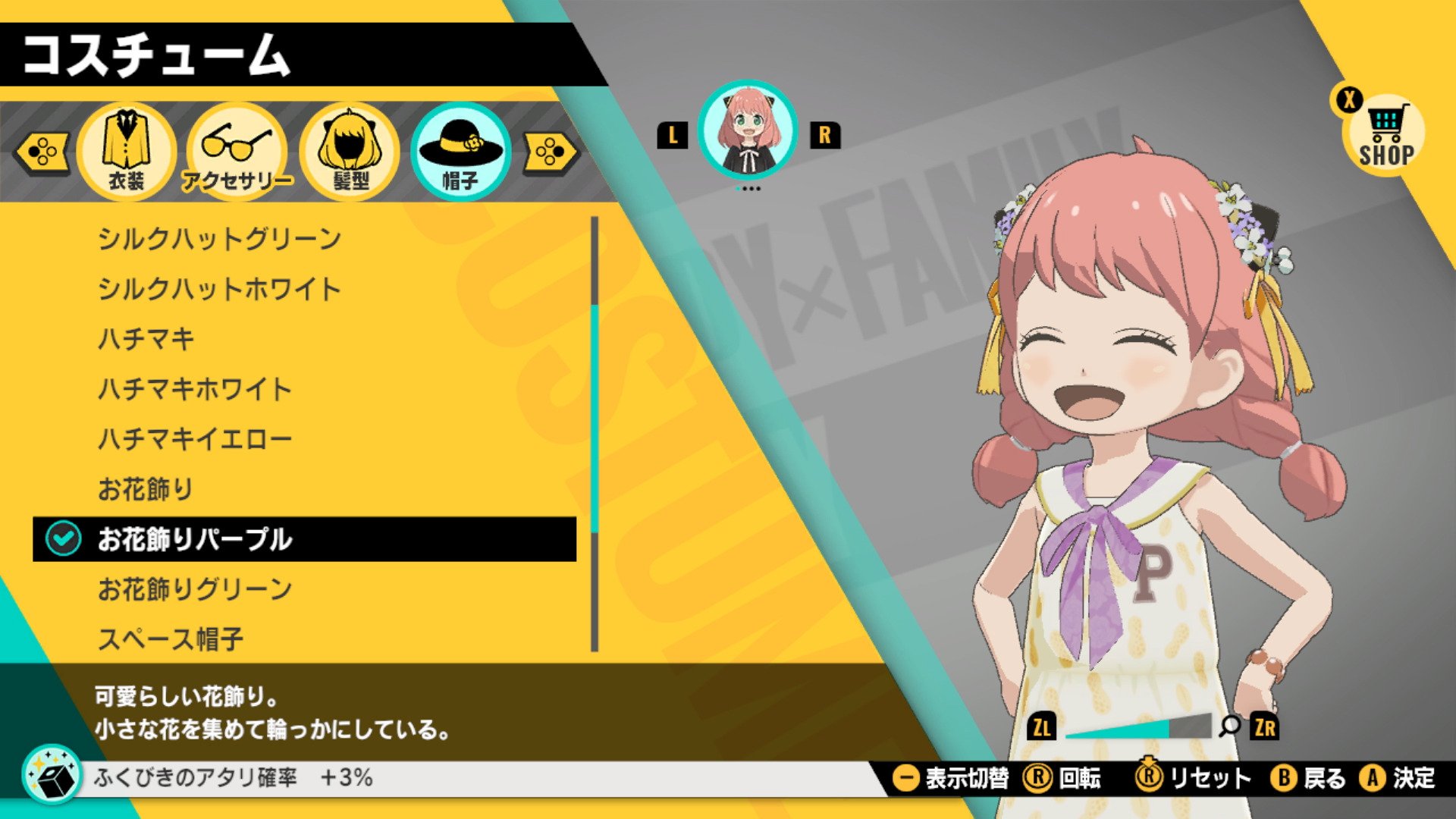 If there's a photo grading component, like with Professor Oak in Pokémon Snap, I hope school headmaster Henry Henderson grades the photos, with the best rating being "Elegant!"
Based on the footage so far, the SPYxANYA game seems to capture the adorable, warm, and fun spirit of the anime.
SPYxFAMILY started as a manga by Tatsuya Endo and published in Shonen Jump. A mega-popular anime adaptation began last year with the second season premiering on October 7, 2023. The anime is available for streaming on Crunchyroll and Hulu.
In the story, undercover spy Loid Forger takes on a mission that requires him to have a family. So he adopts a young girl named Anya and marries a city hall clerk named Yor. However Loid isn't the only one with a secret: Anya is a psychic telepath able to read minds and Yor is a deadly assassin. Despite the intense, espionage setup and world, a lot of SPYxFAMILY is a slice-of-life comedy, with lots of laugh-out-loud and feel-good moments.
A theatrical feature film, SPYxFAMILY CODE: White, will debut in Japan on December 22, 2023.
A SPYxFAMILY movie collab with Street Fighter 6 was announced and is set for later this year.
SPYxANYA: Operation Memories is being developed by Groove Box Japan and will release worldwide on the PlayStation 5, PlayStation 4, Nintendo Switch, and PC sometime in 2024.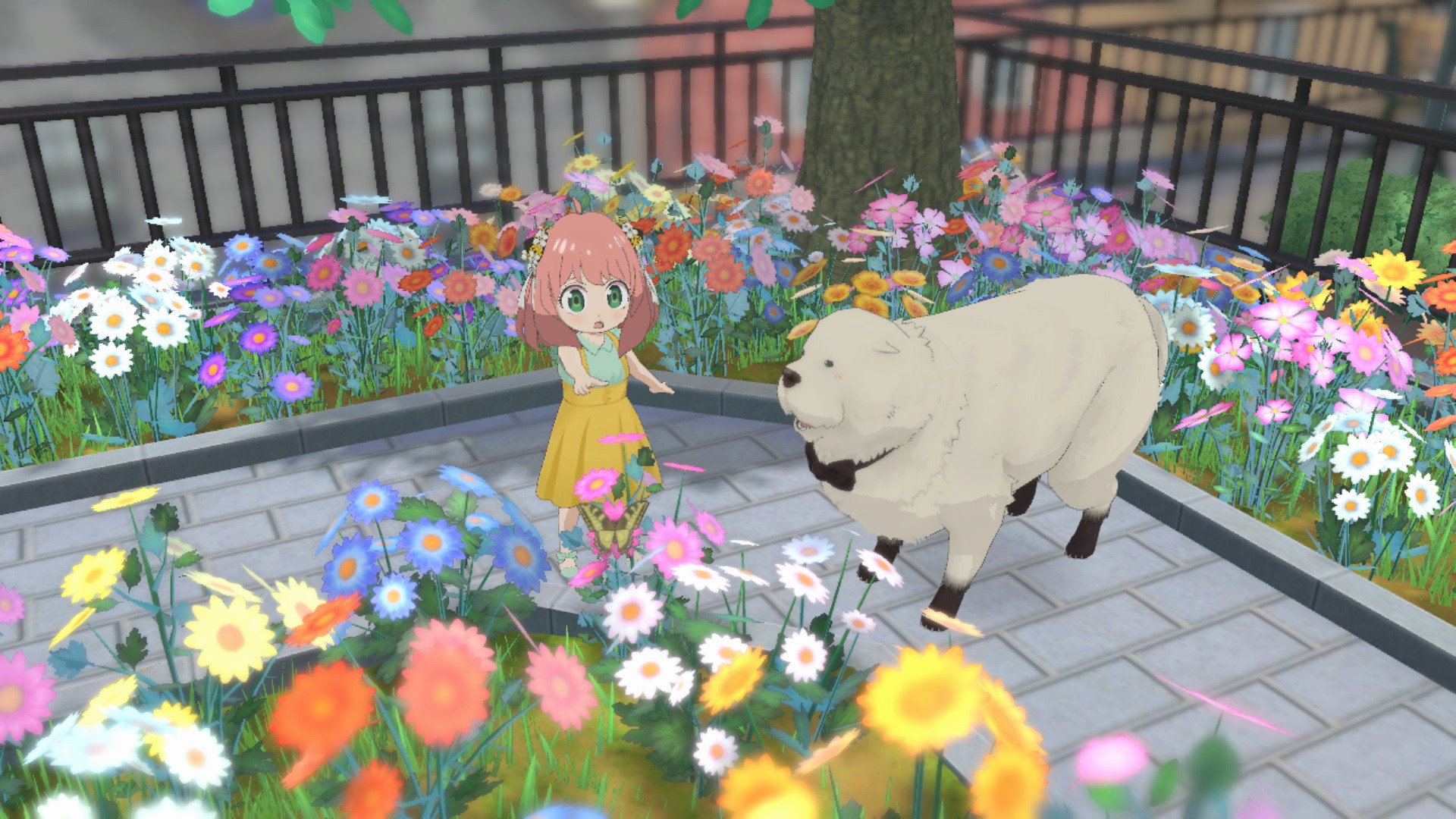 Plenty of anime games get made and released in Japan, but most never make it to the west. It's nice to see more make their way to other regions.
Game description and details via Bandai Namco:
---
About
Anya Forger has a new assignment from school: creating a photo diary!
Let's collect memories by going to school on weekdays while going out to all sorts of exciting places like the beach or an art museum on days off, in search of subjects to photograph.
Take memorable pictures to complete her diary by living out the daily life as Anya in the world of SPYxFAMILY!
Will Anya be able to complete her photo diary?
Key Features
Experience the World Through Anya's Eyes – Tasked with making a photo diary as an assignment for Eden College, players must take memorable pictures of Anya to complete her diary from the series through outings including parks, beaches, dog parks, aquariums, and museums.
Take Pictures When Anya Finds Something Interesting – Find something that catches Anya's attention to capture memorable pictures of her, her family, and her friends. Good pictures will be saved as Anya's memories.
All Fun and Mini-Games – A variety of more than 15 mini-games are available to players. Experience fun games based on familiar scenes from the anime – ranging from peanut-themed bowling to rhythm training with Yor to earn points and get costumes and outing items.
Create a Memorable Style – Customize the Forgers with unlockable costumes and other items to create a memorable style. Also use the game's photo mode to take the perfect portrait of the Forger family.
---
[Source – Gematsu]