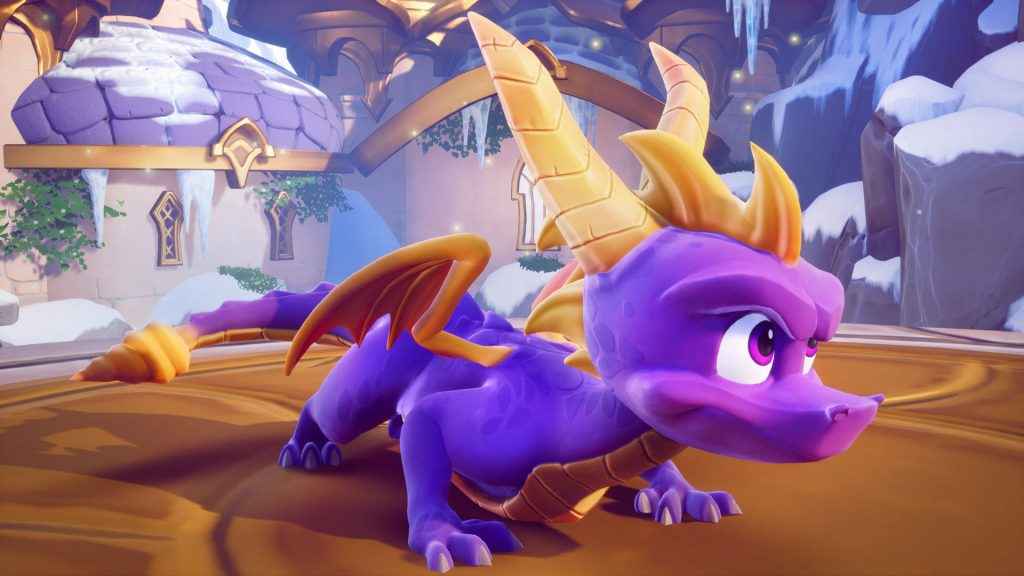 In what has been one of 2018's biggest and busiest weeks for new releases, with the likes of Hitman 2, Fallout 76, and Pokémon Let's Go releasing simultaneously, Spyro Reignited Trilogy physical sales have earned Activision's latest nostalgia trip the number one spot in the UK charts.
Overtaking western epic Red Dead Redemption 2 to claim the title.
Spyro Reignited Trilogy Physical Sales Dominated by PS4
Its success is due in no small part to the PS4, with Sony's generation-defining platform comprising 75% of the game's physical sales, according to Gamesindustry.biz.
Combined with digital sales which, though not included in GfK's rankings, make up any ever-greater portion of the market, it's been a triumphant return to form for the diminutive purple dragon.
Of the week's other big releases, Fallout 76 debuted at the number three spot. Suffering an 82% drop in physical sales compared to its predecessor, Fallout 4. No doubt as a direct result of the game's divisive multiplayer format.
While Pokémon Let's Go Pikachu and Let's Go Eevee enter the charts at number's four and six respectively. Although, taken together, Nintendo's latest Pokémon adventure has itself enjoyed an impressive first week.
Lastly, Hitman 2 debuts at number ten. This will no doubt come as somewhat of a disappointment to developer IO interactive. However, its modest chart position is no way indicative of the game's inherent brilliance.
Honestly, if you've yet to read our review of Hitman 2, IO's latest sanbox assassin simulator is an absolute gem of a game. Whether you like orchestrating elaborate "accidents" to eliminate your targets or prefer getting up close and personal.
Source: GfK via Gamesindustry.biz