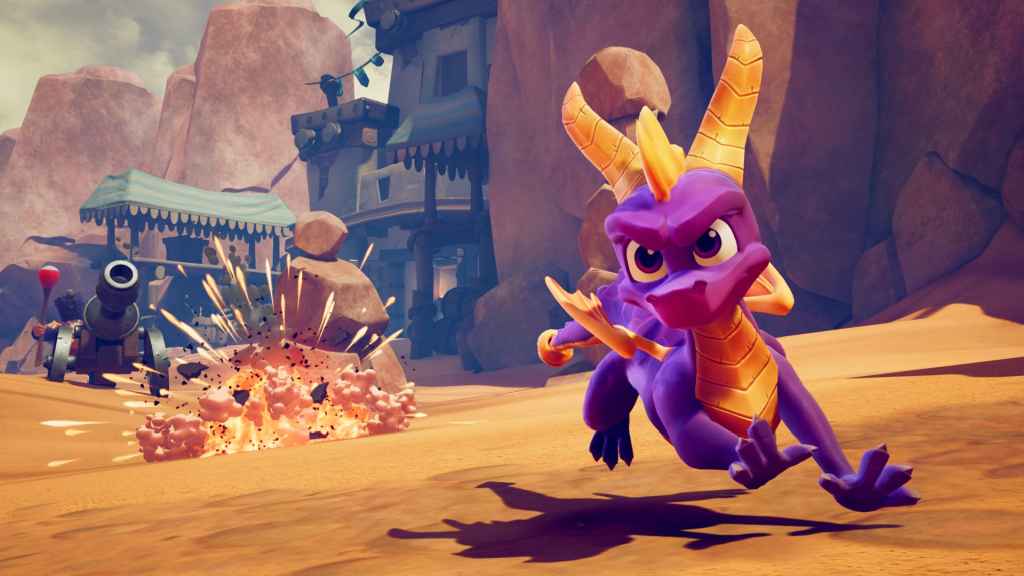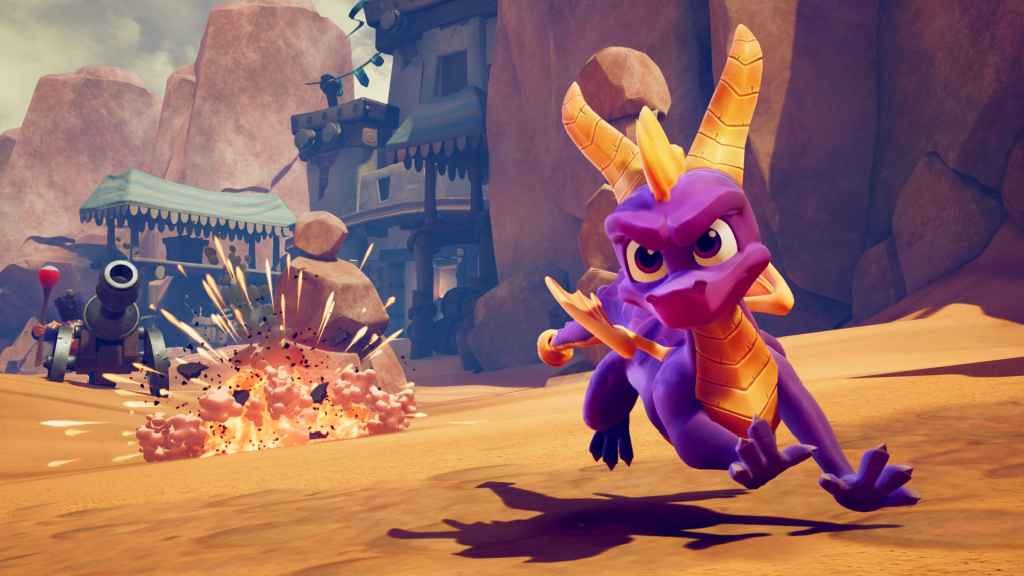 It's been a long time coming, but all three games in the Spyro Reignited Trilogy have finally been given subtitle support.
This most basic of accessibility options, which left many players mystified by its omission in the first place, arrives as part of the game's latest patch (1.03 on PS4 and 1.02 on Xbox One).
Spyro Reignited Trilogy Subtitles Available in "All Languages"
According to the official patch notes published yesterday, subtitles are available in "all languages", with character headers and colour-coded text used to help players distinguish between the trilogy's diverse array of characters. Additionally, on-screen text includes "succinct line splits" to improve readability.
Subtitles can be toggled on or off from the "Options" menu, as can motion blur, thanks to the update.
Motion Blur and Bug Fixes
A handful of bug fixes were also implemented as part of patch 1.03. Most of them minor.
The camera issues in Sgt. Byrd's Base and Dino Mines have been fixed, as have a number of miscellaneous issues impacting upon Glimmer and Ripto's Arena. While various stability improvements have been made to Spider Town.
Of slightly greater consequence, however, is the work developer Toys For Bob has put in to squashing a number of lingering progression and level completion bugs affecting Wizard Peaks, Hurricos, Fracture Hills, Lost Fleet, Fireworks Factory, and Charmed Ridge.
"Spyro Reignited Trilogy Really is a Triumph"
Despite one or two drawbacks, we had a whale of a time playing the Spyro Reignited Trilogy when it released in November. Our own Adam Byrne awarding it 9/10 in the PSU review.
The Spyro Reignited Trilogy really is a triumph; a blueprint that shows just how to reinterpret the halcyon days of mascot platformers and present them to modern audiences and fans alike.

It takes inspiration from Vicarious Visions' work on Crash Bandicoot N. Sane Trilogy and expounds upon it in a semi-open world context, creating an experience that's very much a love letter to the formative games of many people's childhoods and entirely faithful to its subject material. Rest assured, Spyro the Dragon has never looked, or played, better.
Source: Activision