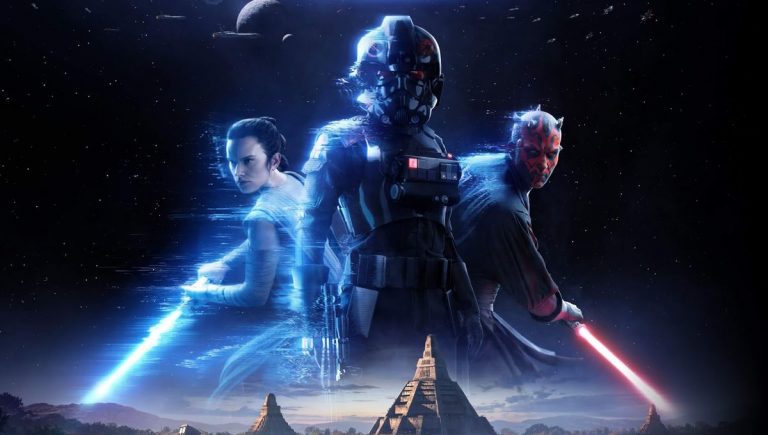 DICE has announced that it will add Star Wars Battlefront 2's Rise of Skywalker content in December, coinciding with the release of Star Wars: The Rise of Skywalker in cinemas. Funny that, eh? No details about the content have been revealed yet, but we do know that November's planned update has been delayed.
As a result, December will now see multiple updates released for Star Wars Battlefront 2, which DICE describes as a 'celebration month' for the sci-fi title.
Star Wars Battlefront 2 December Updates Teased
Writing on Twitter, Ben Walke, Star Wars Battlefront 2's community manager, revealed that no content has been cut; rather, DICE has just moved some of the dates around. Having said that, November is still going to see some new content for the game, Walke added.
First of all, there's a Fast Spawn option for Blast/Strike and Double XP Weekend, while Starfighter modes will receive a Triple XP Weekend. In addition, every Wednesday of the month is a Double EXP day. So, there's plenty to tuck into this month, even if the major update has been pushed to December.
Star Wars Battlefront 2 came out on PlayStation 4, PC, and Xbox One in November 2017, and got off to a rough start thanks to controversy surrounding its use of microtransactions and loot boxes.
However, DICE managed to turn things around after a few months, and has provided a steady stream of updates for the game ever since. In short, it's in a much better state now than it was at launch. EA announced last week that the original Star Wars Battlefront and its sequel have sold a combined 33 million copies worldwide.
The next Star Wars game on the horizon is Respawn's Star Wars Jedi: Fallen Order, which arrives on November 15.
DICE recently indicated that Star Wars Battlefront 3 is probably not going to happen anytime soon.
Source: Twitter