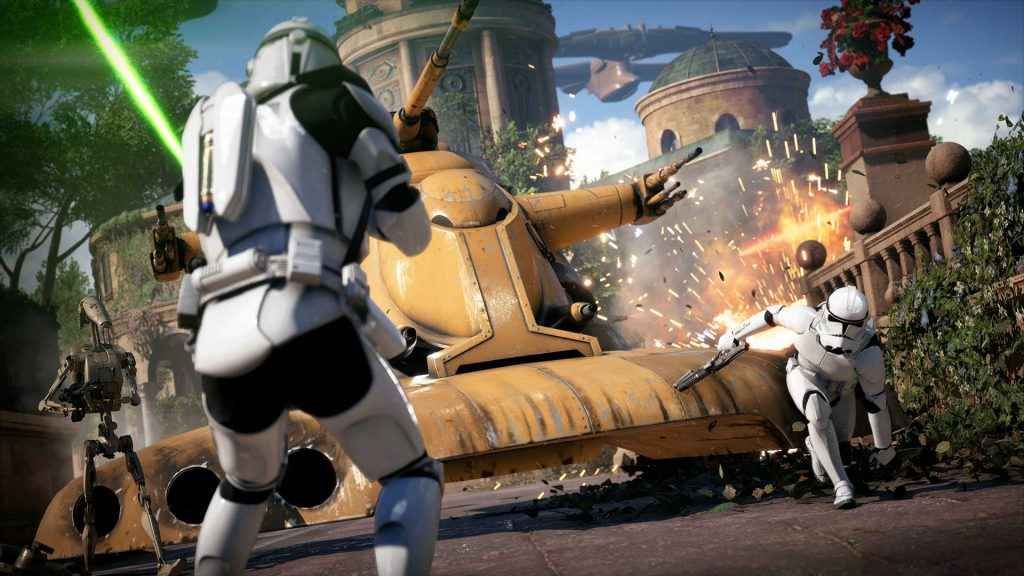 Announced on the game's official website yesterday, the Star Wars Battlefront 2 Squad update releases today the 25th September.
Which, alongside a bunch of general gameplay improvements and content upgrades, adds a brand-new system that lets groups of friends create their own in-game squads. Thereby providing a quicker and easier way to re-join the action after each death.
Star Wars Battlefront 2 Squad Update – New Clone Wars Appearances
Adding to the ever-growing roster of character Appearances inspired by the Clone Wars, the Squad update introduces two new regiments: the 91st Mobile Reconnaissance Corps and 104th Wolfpack Battalion.
The former is based on a well-known regiment of the Republican army lead, at the time of the clone wars, by commander CC-8826 (better known as Neyo). While the latter, distinguished by the dark blue markings and iconic wolf logo that adorns the unit's armour, is most famous for its participation in numerous actions throughout the Clone Wars (including a night assault on one of General Grievous' last outposts).
Gameplay Tweaks and Hero Changes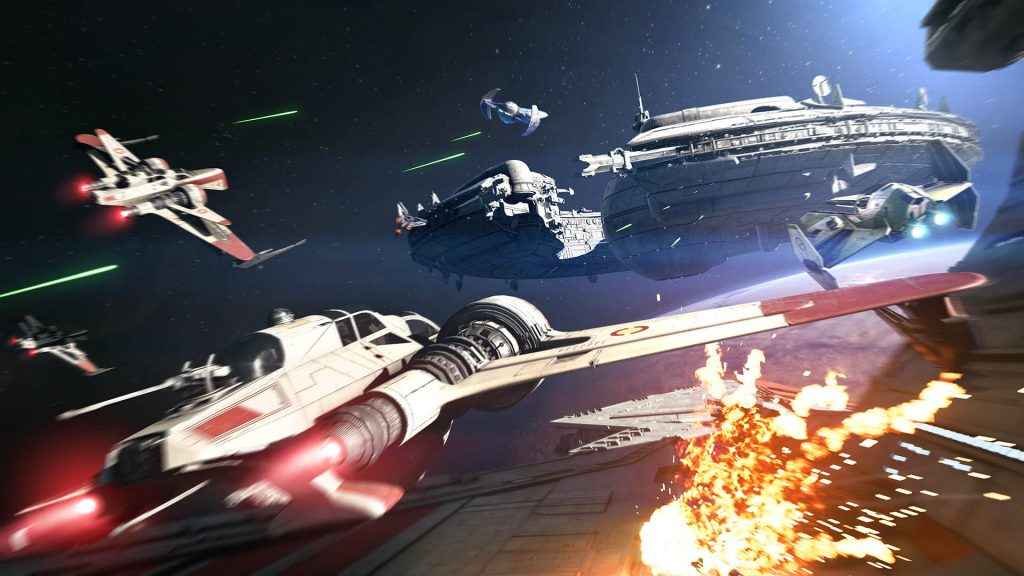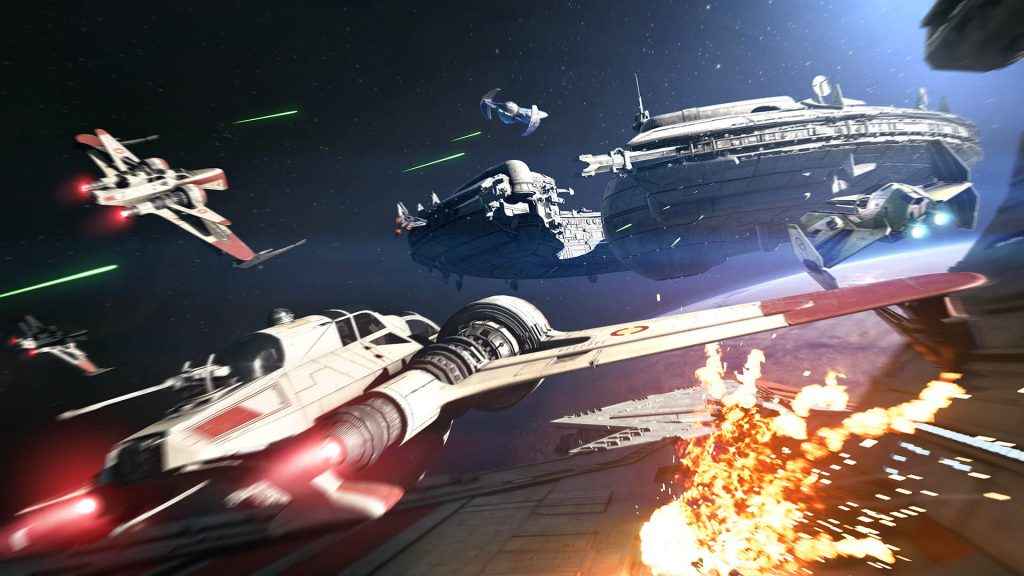 On the gameplay side of things, EA has implemented a number of additional tweaks and changes.
First and foremost, the Squad update provides improvements to end of round matchmaking, whilst also introducing a default setting to the ping site option.
When you have this [the default ping site option] selected, the game will attempt to match you to any of the ping sites that you have the best ping to. In the real world, this means that if you are located in Europe and have a good ping to both Frankfurt [FRA] and Dublin [DUB], you could be matched to either one, meaning you should find games a lot quicker.
With further updates to the game's matchmaking set to be rolled out in the weeks and months following the update, to ensure the smoothest possible experience going forward.
While elsewhere, an update to Hero Showdown now allows pairs of players to engage in private 2v2 matches.
Finally, the Star Wars Battlefront 2 Squad update corrects a few lingering issues with certain character classes and vehicles – the Millennium Falcon's ability to completely resist the tactical jammer, for instance – as well as providing an added layer of polish to a few specific game modes and maps.
The full list of changes are available on the official site, here.