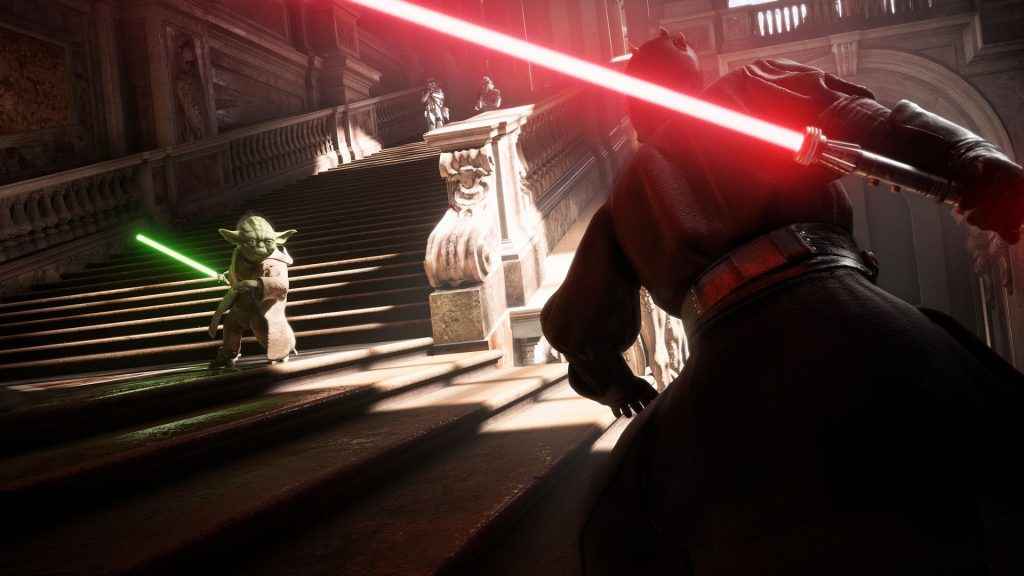 EA DICE has detailed the latest Star Wars Battlefront 2 update 1.2. In this new patch, players will be introduced to Jetpack cargo mode and tons of hero and villain balance changes.
In the time-limited new Jetpack Cargo mode, inspired by cargo mode from the original Star Wars Battlefront, two teams of six have to deliver cargo to set points on the map. The big difference to other modes is that players will also sport jet packs!
A release date for the Star Wars Battlefront 2 update 1.2 has yet to be confirmed, but we do have a list of some of the changes that are coming. We'll update the patch notes in full on release.
Star Wars Battlefront update 1.2 patch notes
Limited time Jetpack Cargo mode arrives
Arcade Updates (AI updates and more)
Heroes & Villains Balancing (Boba Fett, Palpatine, Iden, Rey, Bossk, Kylo Ren, Luke, Chewbacca, Yoda, Lando, Darth Vader & Captain Phasma all see either, nerfs, buffs and tweaks)
Classes, Reinforcements & Core Combat (Dodge updates, emotes, weapon tweaks, SCS un-nerf, and more)
Milestones (Updates)
Level Design Balance Changes
Level Design Bug Fixes
General Improvements and Bug Fixes (Duplicate SC credits, Blaster glow, lightsaber glow, color-blind settings tweak, performance and stability changes, and more)
In the last update 1.1, EA DICE introduced Blast mode and a new crait map, and plans plenty more tweaks over the coming months. Last week, the developer issued all players with a free crate as an apology for problems with rewards not unlocking.
Source: Star Wars Battlefront 2 forums