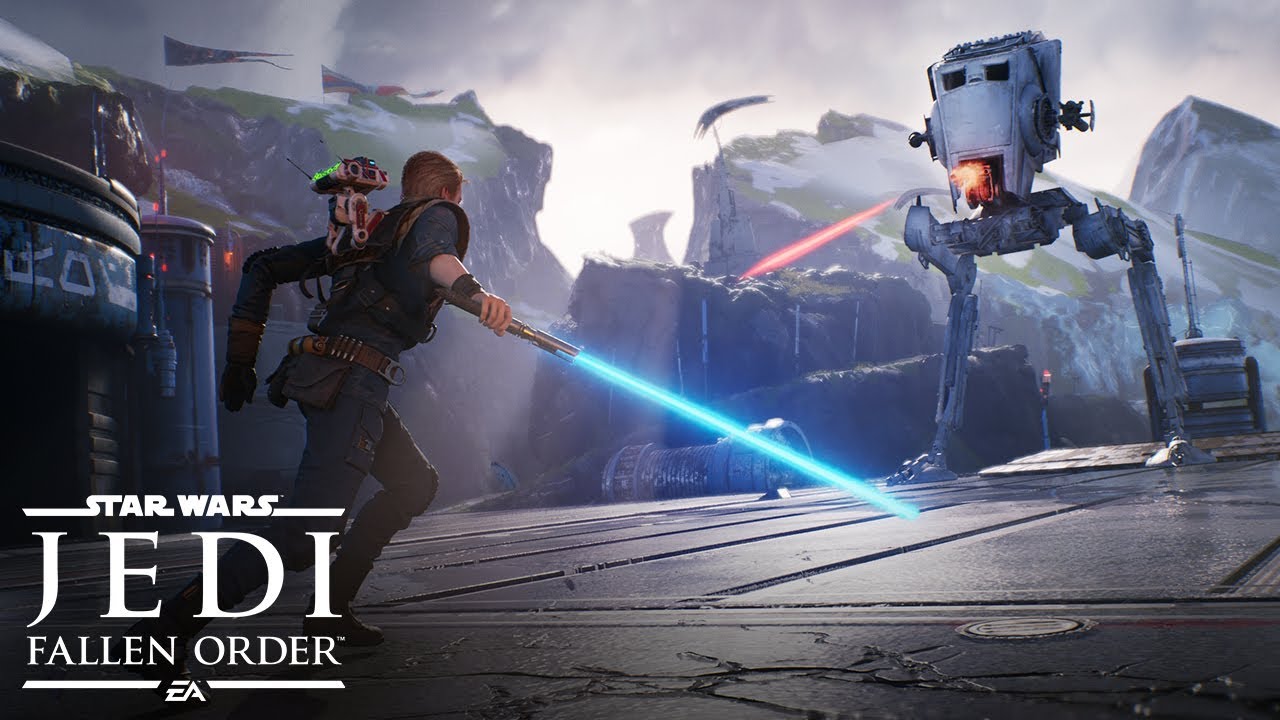 Respawn Entertainment has revealed details on Star Wars Jedi: Fallen Order dismemberment, confirming players will be able to lop off enemies' limbs in the game, albeit only for select cases. It all comes down to Disney's family-friendly policy, which means you probably won't be slicing off arms and heads of human foes. Droids and spiders, though? That's no problem.
Star Wars Jedi: Fallen Order Dismemberment Is Going To Be Limited
Speaking with IGN, the game's senior designer, Justin Perez, revealed that human adversaries in general cannot be subjected to dismemberment. "We'll use it in select cases," he said. He later clarified that players can slice off the arms and legs of droids and spiders, so again, it's very limited. However, we have a bit of background as to why that is.
Tatyana Drewry Carvin, who worked on The Clone Wars as a story artist, explained that Disney stipulates that blood cannot be shown, and creators should "hide the cut in case of decapitation." Carvin then observed that "the burn of a lightsaber is supposed to cauterize it instantly," which will be the case for Jedi: Fallen Order.
Star Wars is no stranger to lopping off limbs. In the films alone, Anakin Skywalker has his arm cut off by Count Dooku, who in turn is later decapitated and has both of his hands lopped off. In addition, Darth Maul is neatly bisected by Obi-Wan Kenobi, and Skywalker has both his arms and a leg sliced off in the infamous 'high ground' sequence.
Star Wars Jedi: Fallen Order is scheduled for release on PlayStation 4, PC, and Xbox One on November 15. The game takes place following the Great Jedi Purge depicted in Star Wars Episode III: Revenge of the Sith, with players controlling surviving Jedi, Cal Kestis, as he attempts to survive against the Galactic Empire.
Source: IGN