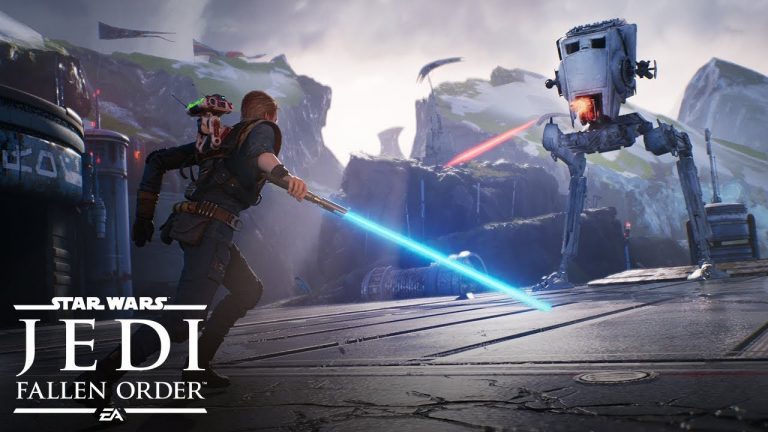 Star Wars Jedi: Fallen Order game director Stig Asmussen has revealed that his experience in working with the God of War franchise had an influence on the upcoming sci-fi title in numerous aspects. Naturally, the team also looked to older Star Wars titles for inspiration, notably the Jedi Night games including Knights of the Old Republic for its pitch-perfect storytelling.
God Of War Influenced Star Wars Jedi: Fallen Order
Speaking with Esquire, Asmussen was asked if the team look titles outside of Star Wars for inspiration, at which point he brought up his work on God of War.
Yeah, I worked on God of War 1 through God of War 3, and obviously that made an influence on me, not only on a design standpoint, but from a production and "how you make games" approach—the standard for where your bar is, what kind of quality, that kind of thing.

But, to be honest with you, I'd be lying to you if I didn't say Star Wars influenced the work that I did on God of War games and other games that I've worked on. So, it's funny that it goes full circle.

When we're creating different mechanics for the game, you look at countless other games and we say, "Hey, we need to get this certain feature of this mechanic stood up, here's an example of something in another game. That should be what we're striving to get to. And then, once we get there, how do we evolve it and make it our own?"

We did that across the board. And I'm a strong believer in rapid prototyping, and rather than just noodling in on one aspect and getting it just right, trying to work horizontally and trying to get a lot of things working at once, so we can assess how they all work together, and then building them up from there. Finding the synergy between them.
Star Wars Jedi: Fallen Order is due out on November 15 for PlayStation 4, PC, and Xbox One. Check out the launch trailer here.