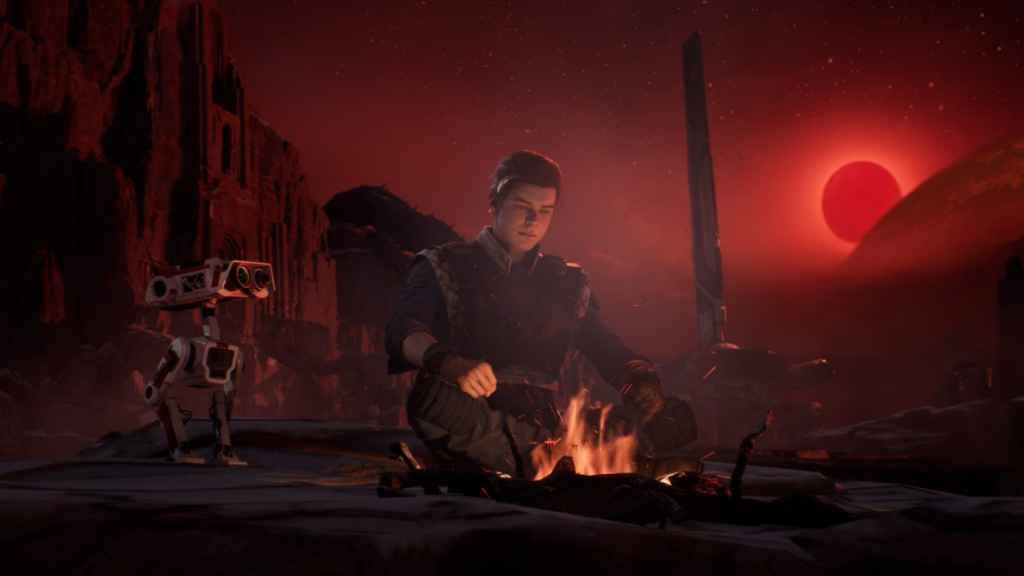 Star Wars Jedi: Fallen Order will be longer than people think, according to director Stig Asmussen.
His comments come from an interview conducted shortly after the recent Star Wars Celebration in which Asmussen, alongside Lucasfilm's Steve Blank, was asked outright how many hours players can expect to spend with Fallen Order.
"It's not going to be a short game", was the unambiguous response. Putting paid to speculation that Respawn's contribution to the ever-expanding Star Wars universe will be an all too brief experience.
Speculation based not only on the disappointingly short nature of Star Wars Battlefront 2's single-player campaign, but also Vince Zampella's comments that Fallen Order will be absent any kind of multiplayer component.
Star Wars Jedi: Fallen Order – Everything We Know So Far
Asmussen and Blank's comments will no doubt reassure fans to a certain extent, the fact remains that we won't really know how long the game will be until it releases later this year.
That being said, everything we've heard about the game so far sounds promising.
For instance, as well as being a solely single-player experience, Respawn Entertainment has confirmed that Fallen Order will not feature microtransactions of any kind. At release or anytime thereafter.
While, in terms of story, we know players will be cast in the role of a young Padawan named Cal Kestis who, following the execution of Order 66, finds himself on the run from an imperial inquisitor named Second Sister and the deadly Purge Troopers.
Why? Because of the secrets Kestis holds – secrets that, at the moment, remain shrouded in mystery.
Star Wars Jedi: Fallen order releases on the PS4, Xbox One, and PC on the 15th November 2019.
Source: Press Start via Game Rant