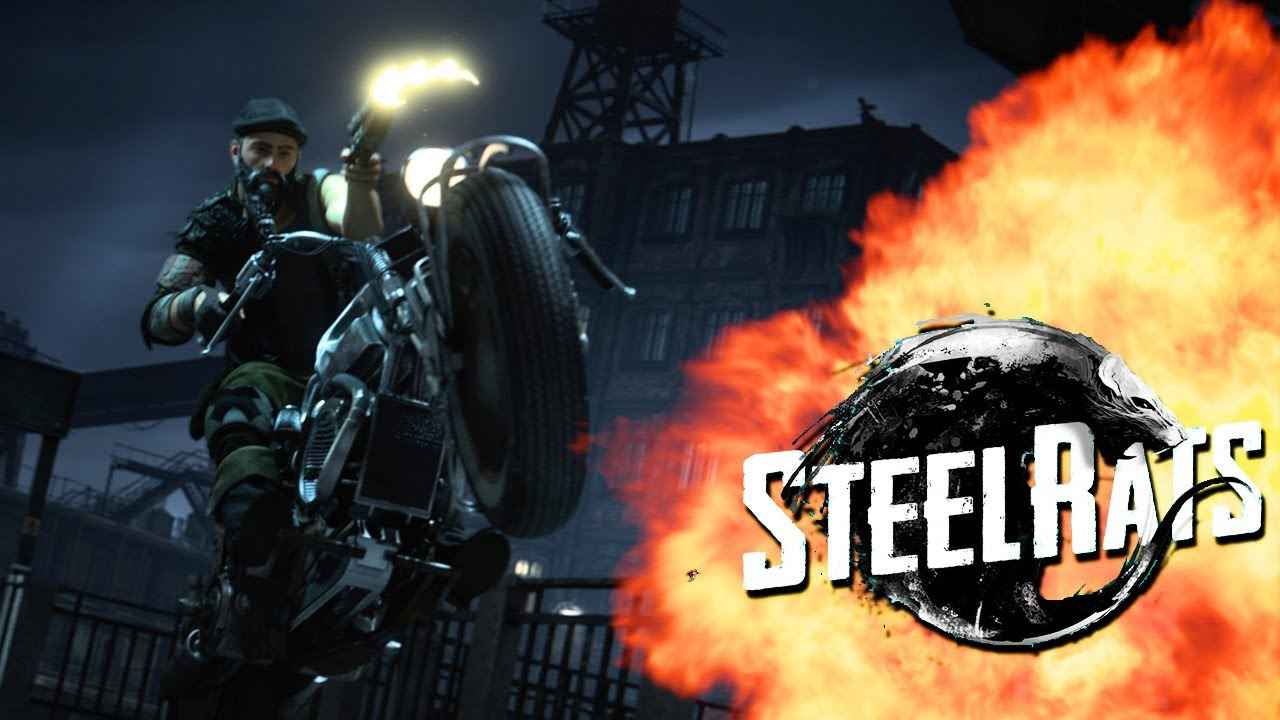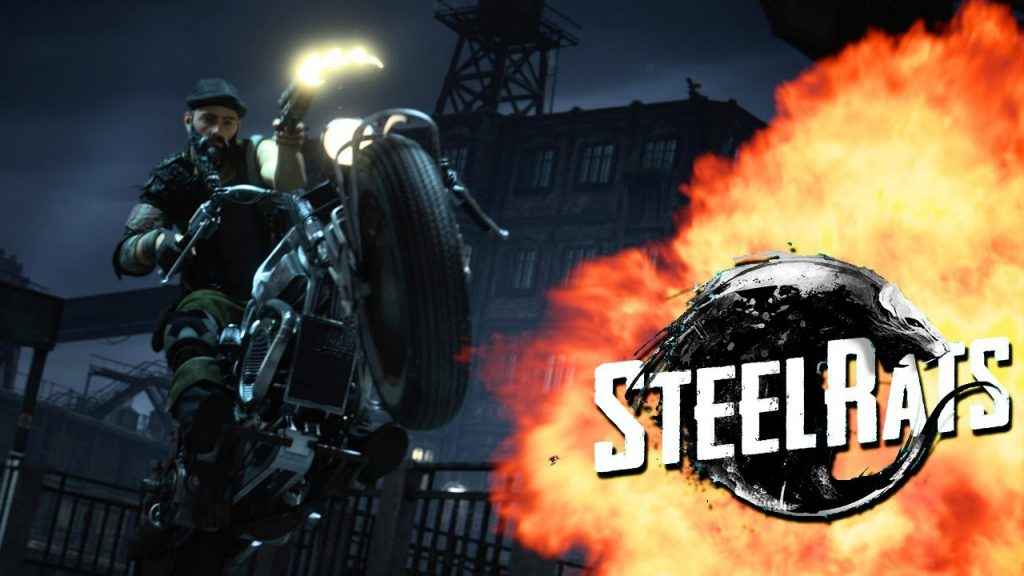 The Steel Rats release date for PS4, Xbox One and PC has been revealed as November 7, 2018.
Tate Multimedia invited us late last year to check out the pre-alpha build of Steel Rats, which is described as a "ground-breaking evolution of the 2.5D action arcade genre, fusing destructive, octane-fuelled motorbike combat game." Since our hands-on, undoubtedly much has changed, but check out how we got on.
Steel Rats Hands-On Impressions
"Steel Rats is set in an atmospheric, stylised, retro future version of 40's and 50's Americana" says Jacek Gburczyk, Tate Multimedia art director. "We've taken everything we love from America in that time period and mixed it up with our favourite parts of dieselpunk and steampunk influences to create something that has a wholly original feel and character".
Initially, going into the demo, I wondered how you could have a side-scrolling motorcycle physics-based game (similar to Trials) and mix in combat abilities. As much as Trials is a physics-based 2.5D stunt platformer, there was never any Z movement, only X and Y. Considering this was a pre-alpha build of Steel Rats, the general polish to the controls were already nailed and moving from the foreground and background of the play area was an absolute breeze.
The physics for the bike felt – for the most part – very similar to Trials, but due to the size of the bikes, the weight of movement of bikes certainly felt a little heavier. Through the levels I was able to swap characters, which in turn changed the weapons used, which made a big difference in the way you handled various enemies on the field of play.
While each character has its own unique weapon set, they also share a lot of specific bike weapons. Needing to slice through things in front of you (including cars) you can set your front tyre into a spiked tyre. You can drop oil on the ground and burn it to destroy enemies that happen to be standing on top of it, and you can even climb vertically up buildings in certain scenarios with the spiked tyre.
What really made the demo impressive is the use of challenges, puzzles, and multi-directional fluid movement of the level. Being able to choose the path through the level – instead of being restricted to a single route – and also being able to defeat a boss in several way (be it shooting it, using your spiked tyre, flipping your bike to reflect damage back, or even to use the environment to hanpen the enemies) shows how much thought has been put into this game so far.
Wojtek Biliński, head of studio at Tate Multimedia says: "In terms of gameplay, we want to have something for speedrunners, racers, brawlers, stunt drivers and all those who want to pull off insane and stylish fight moves from the back of a turbo powered motorbike. We hope that everyone will enjoy playing Steel Rats in one of these ways and discover the many styles of gameplay we aim to deliver""
Compared to the concept art, Tate Multimedia have done a marvellous job, so far, at making the pictures come alive, and animation already runs smoothly already, which bodes well full the full release.
Evidently there are still are still some bugs, which are the team are working on ahead of its 2018 release, and there's plenty of new features and levels to be added. However, we were impressed. At this early stage, Steel Rats was already looking like a decent game that has the potential to appeal to a wide audience.
You can click here for a further look at the game Steel Rats, and there's also the official Steel Rats Facebook page that you can visit and find more information about the game.