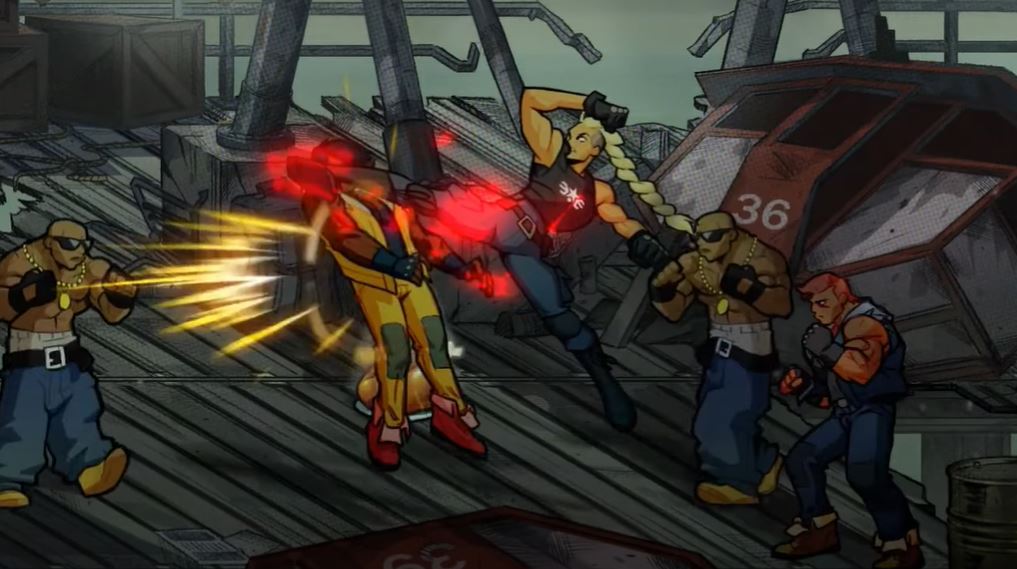 The Streets of Rage 4 Mr. X DLC just got a meaty eight minutes of all new gameplay at this year's IGN Expo. An expansive content add-on for one of the best side-scrolling brawlers ever made, the Mr. X DLC includes three new playable characters, new weapons, new modes and additional customisation to boot.
You can catch the synopsis for the Mr. X Nightmare DLC, as well as the new gameplay footage, below:
The fight continues in Wood Oak City.

After the events of Streets of Rage 4, our heroes wanted to prepare themselves for future threats. Axel, Blaze and their mates will start a very special deranged training with the help of Dr. Zan, who built an AI program from the remnants of Mister X's brain that simulates every kind of danger they could be facing.

With this new DLC, get ready for:

• 3 new playable characters
• A new Survival mode with weekly challenges
• Character customization: build your own fighting style with new moves
• New weapons and enemies!
The Streets of Rage 4 Mr. X DLC expansion is set to release later this year on PS4.