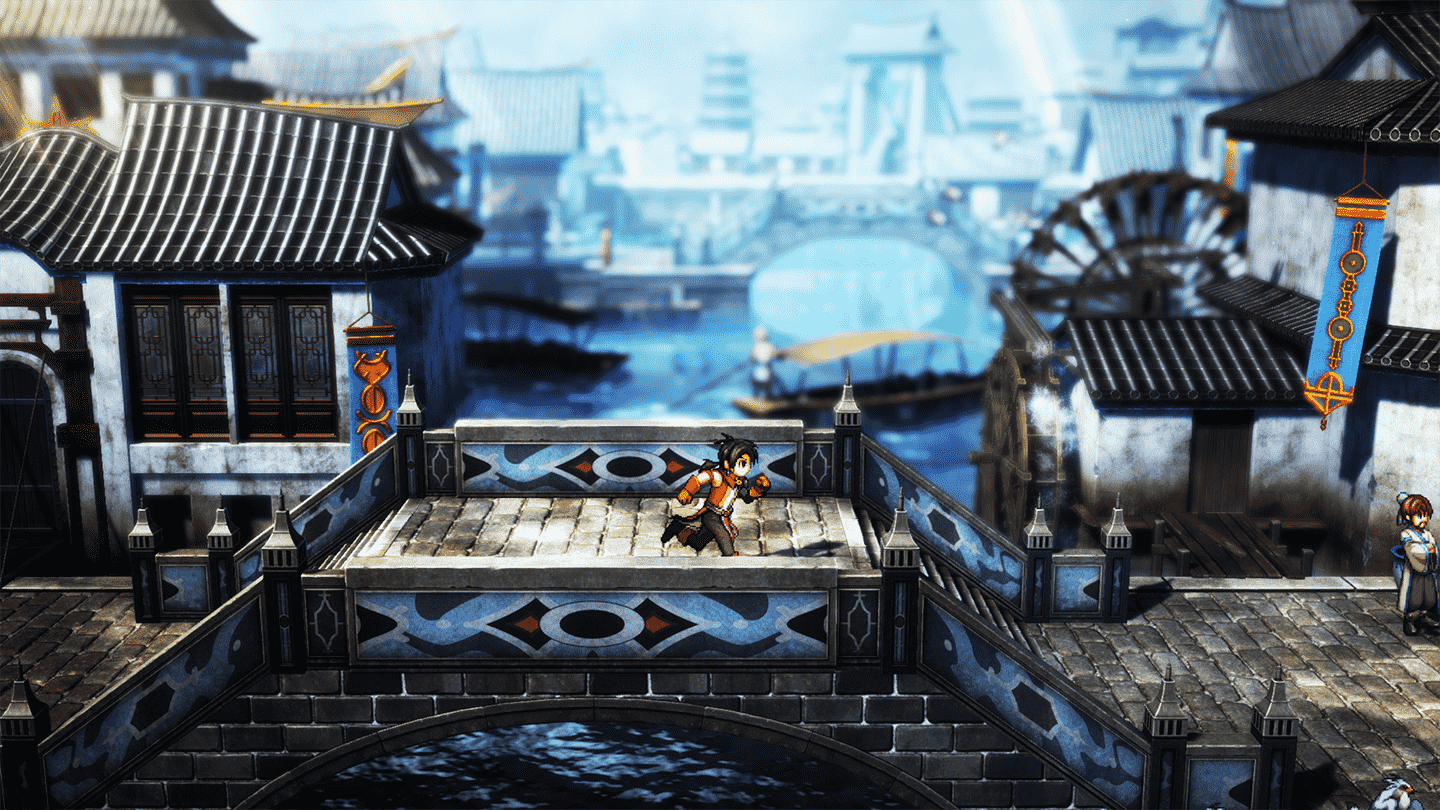 The creators of Suikoden, who have formed a small studio called Rabbit & Bear Studios, have announced Eiyuden Chronicle: Hundred Heroes For PS5, with a Kickstarter campaign kicking off on July 27.
The game is planned to release in Fall 2022, and the Kickstarter campaign is looking for $500,000 in funding for the RPG. The RPG is ambitious and is a game that the creator's themselves want to make. The game features classic JRPG exploration from the original PlayStation era and 2.5D graphics.
The game is about war and the feelings of those that fight in wars, the perspectives they all have and the walks of life each of them comes from. Each character has their own set of beliefs and you will fight to protect what they believe in. You will form a 100 person army to achieve this combining their strengths and weaknesses with one another.
There is a much longer interview and a ton more details on Gematsu.
You can also see a small gameplay teaser below:
Eiyuden Chronicle: Hundred Heroes releases for PS5 in Fall 2022.