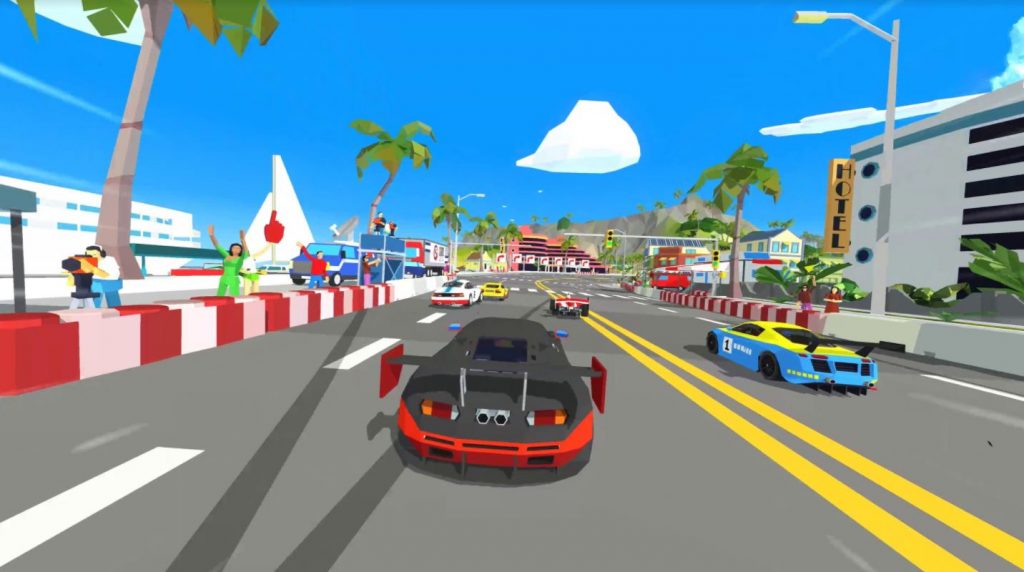 Sumo Digital and Curve Digital have announced that their poly-powered retro racer Hotshot Racing will release for PS4 on September 10, 2020.
Hotshot Racing brings the classic arcade gameplay from the 90s into the modern area with sharp visuals, 60 FPS gameplay, and up to 8 player multiplayer modes. Trevor Ley, Creative Director on the project offered a statement on the road to release and what it has been like to prepare the game for launch.
This game has been on a massive journey for the past decade from the initial concepts to Kickstarter pitch and now on the final stretch to launch. We can't wait to see all the in-game leader-boards light up with the fastest times from players and see multiplayer servers full to the rafters! We have plans for this game past launch as well, so it'll be great to see what the world thinks of the game post-September 10th."
You can watch the PS4 release date trailer for Hotshot Racing below:
Hotshot Racing releases for PS4 on September 10, 2020.