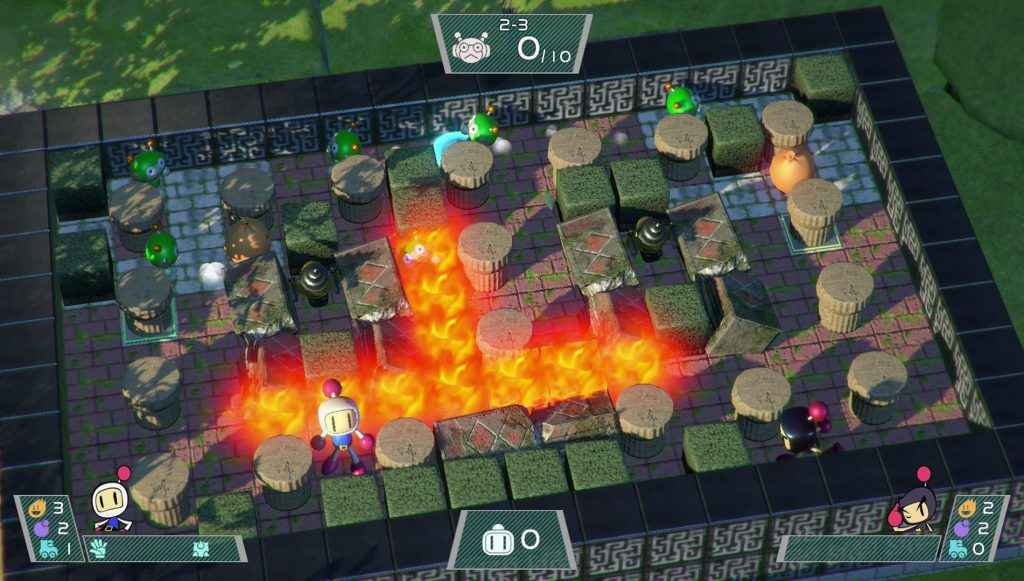 Konami's action maze game Super Bomberman R is coming to PS4. Released exclusively on Switch in March 2017, Super Bomberman R has now been rated by the Korean Game Rating Board for Sony's console.
Furthermore, it now looks like the release date will be June. That's according to a listing on the Japanese Microsoft Store of June 14, 2018. The UK Store also has a listing for June 12, 2018. We'd presume the Super Bomberman R PS4 release will coincide with this date.
Super Bomberman R is the first major game in the Bomberman series for over 10 years. Featuring 50 stages, players have to trap and drop bombs in order to defeat enemies. In addition to two-player co-op and eight-player multiplayer mode, there's a league system where players can rise through the ranks.
The game is yet to be officially announced for PS4. So, until we find out more information, check out the Switch trailer.
Source: Korean Rating Board