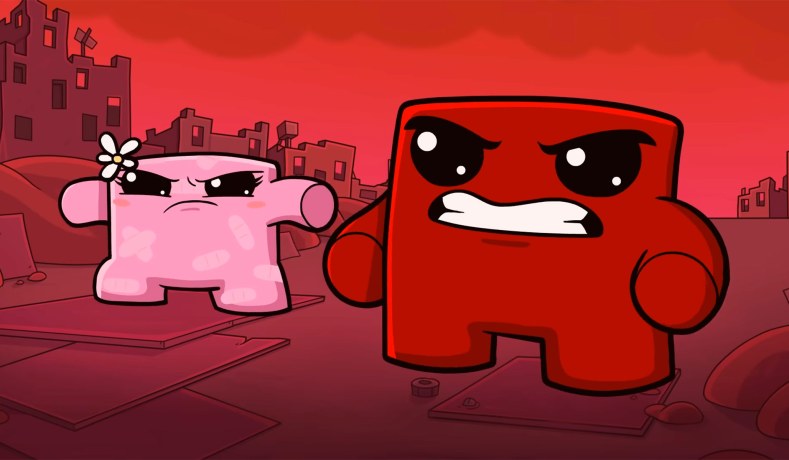 Team Meat's Super Meat Boy Forever is coming out for PS4 on March 18, according to a listing on the PlayStation Store.
Nothing official has been announced yet, but the game has been listed on the PS5 PlayStation Store for over a week, as reported by Gematsu below.
Super Meat Boy Forever was originally released for the PC and Nintendo Switch back in December 2020, and is due to also launch for PS4, PS5, Xbox Series X/S and Xbox One.
The original Super Meat Boy was a critical and commercial success, and launched for PC and Xbox 360 in 2010 before rolling out for multiple other platforms over the next five years or so, including PS4, PS Vita and Switch.
Related Content – Sony PS5 Complete Guide – A Total Resource On PlayStation 5
Super Meat Boy Forever is the full-blown sequel to the original Super Meat Boy, and features 7,200 stages that been handcrafted and combine dynamically to offer players a fresh challenge each time they play.
Players will also face down massive bosses and soak up new art while following Meat Boy and Bandage Girl on their mission to rescue their daughter from a 'lunatic fetes in a jar.' Only in Super Meat Boy Forever, folks!