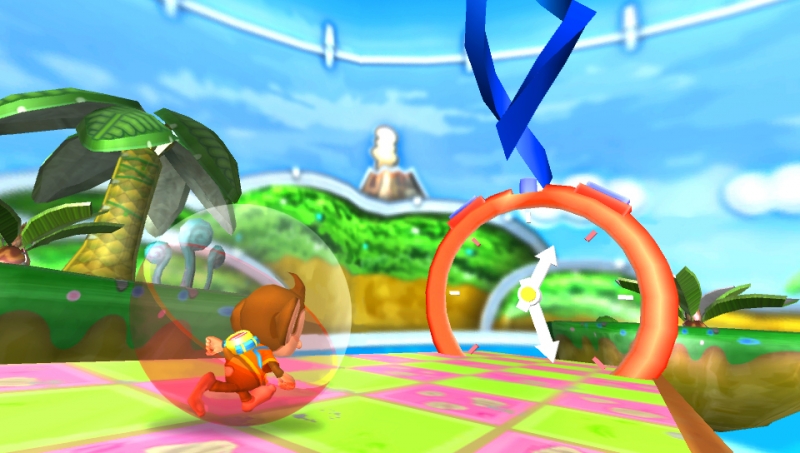 Sega looks all set to unveil a Super Monkey Ball PS4 game, after a second rating for the as-yet unannounced Tabegoro! Super Monkey Ball has cropped up online. This time around, the title has popped up on the Game Rating and Administration Committee of Korea, and follows hot on the heels of the game being rated in Taiwan just a few days ago.
Super Monkey Ball PS4 All But Confirmed
The latest Super Monkey Ball PS4 rating also includes a listing for a Nintendo Switch edition of the game, although there's no mention of PC like the original rating. It's also worth remembering that Sega had trademarked the game's name, which roughly translates to Now Taste Good! Super Monkey Ball, back in May, so something is definitely in the pipeline.
Super Monkey Ball originally debuted on the Nintendo GameCube, and spawned a massively successful franchise that has appeared on numerous platforms including Game Boy Advance, PlayStation 2, Xbox, iOS, Wii, 3DS, and PlayStation Vita.
The series has been on hiatus since 2014's mobile title Super Monkey Ball Bounce, and has been seven years since we saw the franchise on a PlayStation platform. As such, it's about time that Sega pulled it out of the basement and revived the brand.
Interestingly, the franchise was created by Toshihiro Nagoshi, who you might recognise as the mastermind behind the Yakuza franchise. His Ryu Ga Gotoku Studio has worked on a couple of Super Monkey Ball games, although the main titles were developed by Amusement Vision.
Super Monkey Ball features a colour cast, including Aiai, Meemee, Baby, Gongon, Yanyan, Doctor, Jam, Jet, C Aiai, W Meemee, A Baby, F Gongon, P Yanyan, R Doctor, N Jam, and B Jet. Some of them have had guest appearances in other Sega titles, including Sonic & Sega All-Stars Racing.
Source: Gematsu