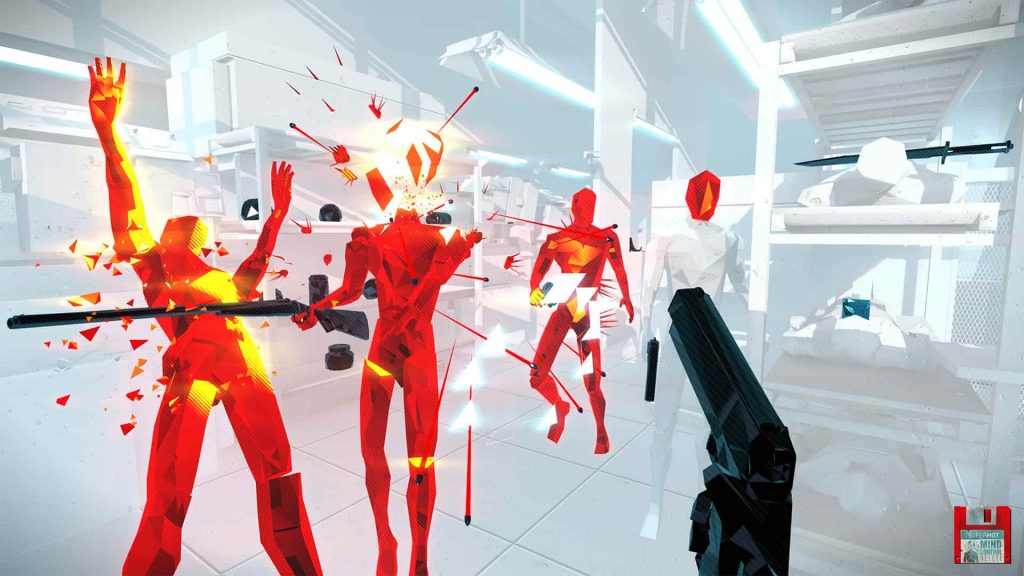 Superhot: Mind Control Delete has officially been given a PS4 release date of July 16, 2020, after a long development cycle.
The sequel to Superhot will be free for players who own the original Superhot before July 16.
The game was announced on the PlayStation Blog, with a bunch more details revealed. For the most part, the game is similar to the original, but it has more open, less linear levels, with sequences of areas you will need to go through. But, if you die, you will restart at the beginning of that sequence.
It is a full game with a story that you can explore at your own pace, rather than having it thrust at you like in the first game.
There are a lot more details about the game and a deep dive into its troubled development on the PlayStation Blog. But for now, you can watch the Superhot: Mind Control Delete PS4 reveal trailer below:
After a three year development cycle, we will finally be getting our hands on the next evolution of the Superhot formula, after the game's excellent VR version was released. You can read our review of it here.
Superhot: Mind Control Delete releases for PS4 on July 16.