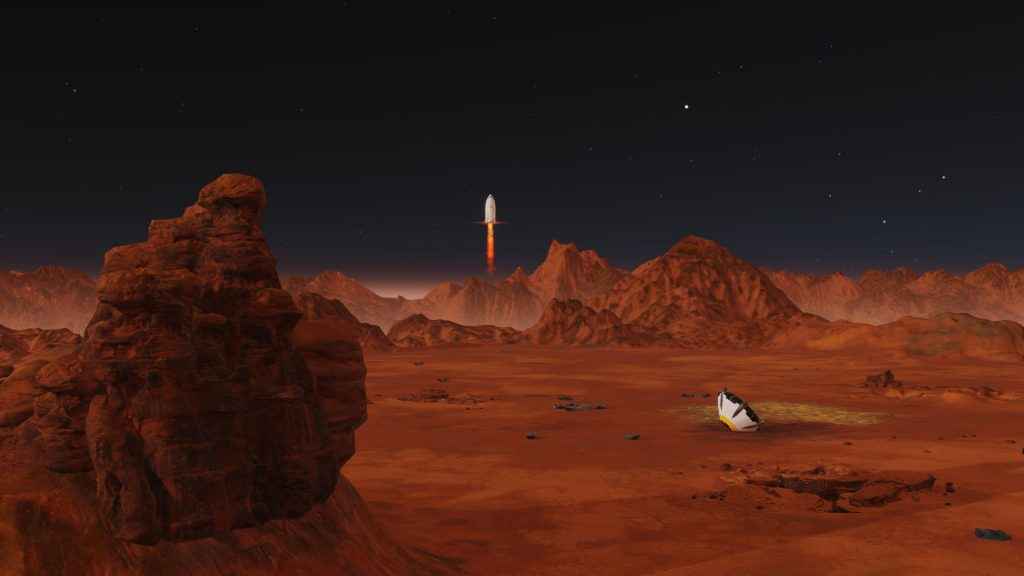 Paradox Interactive and Haemimont Games have finally provided a Surviving Mars Space Race DLC release date: the 15th November 2018.
The game's first ever expansion, Space Race can be downloaded on PS4, Xbox One, and PC for £10.29. Or as part of the £28.99/$34.99 Season Pass.
Surviving Mars Space Race DLC Release Date and Trailer
As the name would suggest, Space Race brings a competitive element to the survival-strategy sim in the form of rival colonies.
"Players can look forward to a whole new side of extraterrestrial colonization", explains the official blurb. Racing against other settlements to be the first to reach important milestones, recruit influential colonists, and discover the mysteries behind various celestial anomalies.
However, it's not entirely dog-eat-dog. Players will also be able to set up trade deals with their fellow colonies and even respond to distress signals if they fancy rendering aid.
Other new features included in the Space Race DLC are:
Two new sponsors (Brazil and Japan)
Sponsor-specific vehicles, buildings, and goals
And various randomly-generated narrative events
A concise summary of all these features can be found in the accompanying trailer embedded below.
Surviving Mars Space Race Plus
Those looking for a little extra bang for their buck can pick up a special version of the DLC called Space Race Plus. Which includes two additional features: the Marsvision Song Contest and Colony Design Set.
The Marsvision song contest gives players access to a brand-new radio station that plays all the top pop songs from the game's new sponsor countries. While the Colony Design Pack introduces an additional 25 buildings, such as the Stirling Generator and Space Bar.
Lastly, anyone interested in taking a closer look at the Space Race DLC before it launches ten days from now can tune into a special livestream on the 7th November at 17:00 CET (that's 08:00 PST/16:00 GMT) over on the Paradox Mixer Channel.