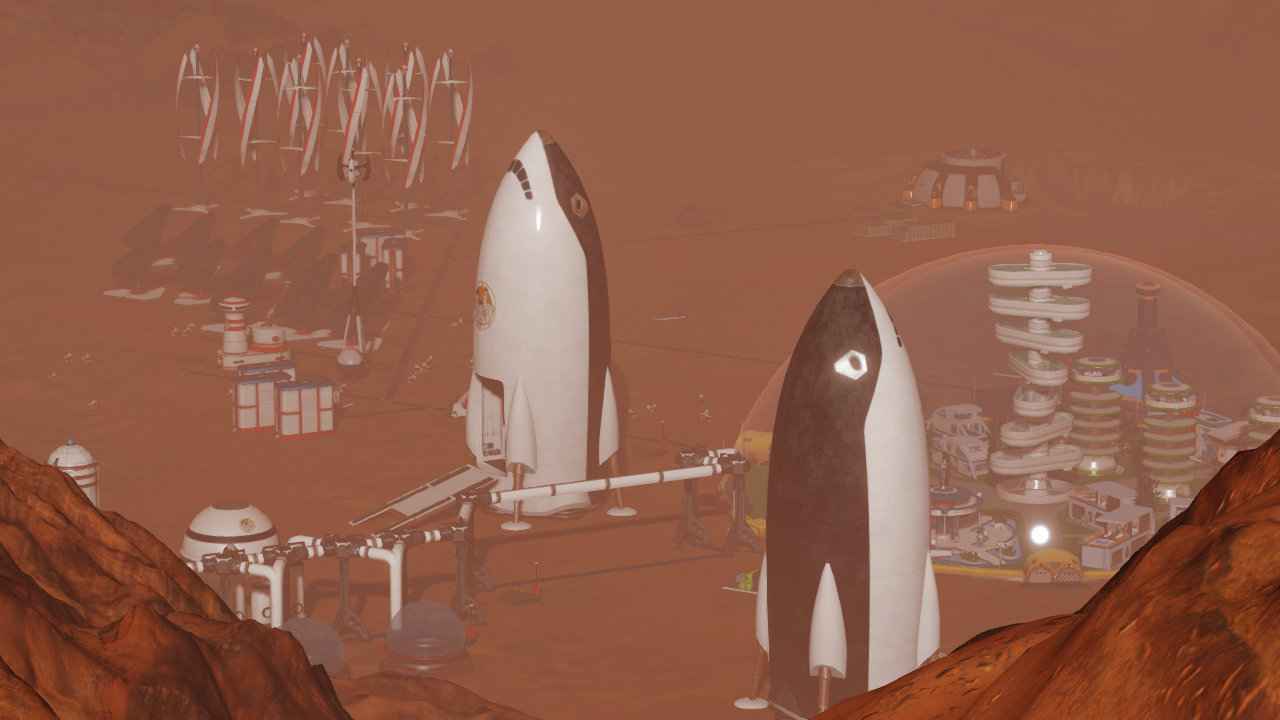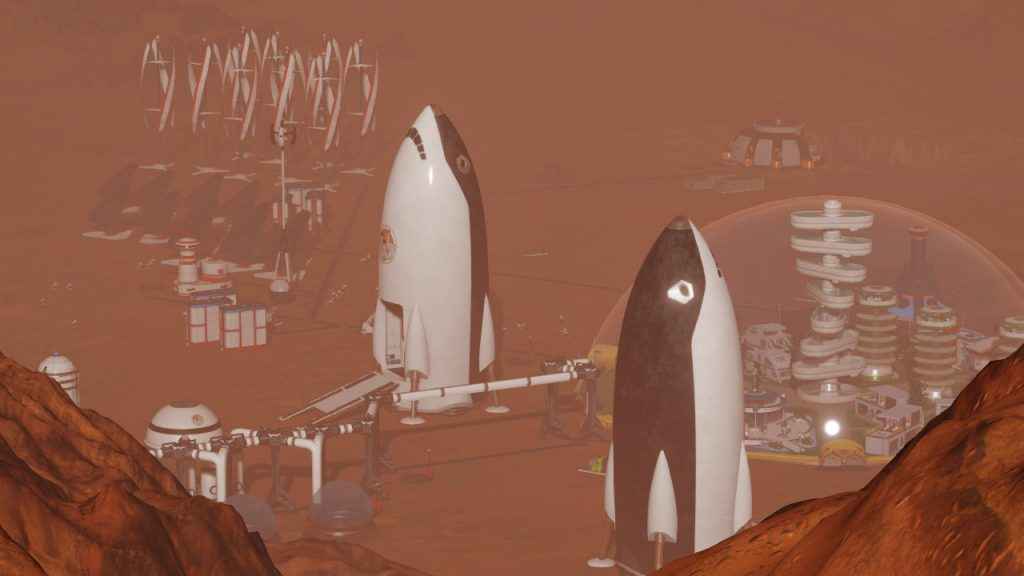 Publisher Paradox Interactive has revealed the first details for Surviving Mars Space Race: the strategy sim's first post-launch expansion.
The information comes via a new trailer (which you can view below) that, while not providing an exact release date, does reveal that the DLC will be arriving on PS4, Xbox One, and PC "later this year".
Surviving Mars Space Race Adds a Competitive Element
Space Race's biggest draw is the introduction of rival AI-controlled colonies who, over the course of the expansion, will attempt to outcompete the player for Mars' precious and extremely limited resources.
That includes not only vital resources like food and water, but also key colonists and rare discoveries.
Nevertheless, players will still have the opportunity to trade with these rival colonies, if they so choose. As well as respond to distress signals or even issue their own if they find themselves in a tight spot.
Other features of the Space Race DLC include a Random Events system, Planetary Anomalies, and new mission sponsors. Each of which possess their own unique vehicles and buildings to help the player on their quest to becoming the dominant colony on Mars.
Anyone who's already purchased the £28.99/$34.99 Surviving Mars Season Pass will have automatic access to Space Race when it releases; along with all subsequent DLC developer Haemimont Games is currently working on.
However, those interested in the Space Race expansion alone can pre-order it now for £10.29 on Steam (though this price might vary on PS4 and Xbox One). While the base game itself is currently available at the discounted price of £15.99 on the UK PlayStation Store.