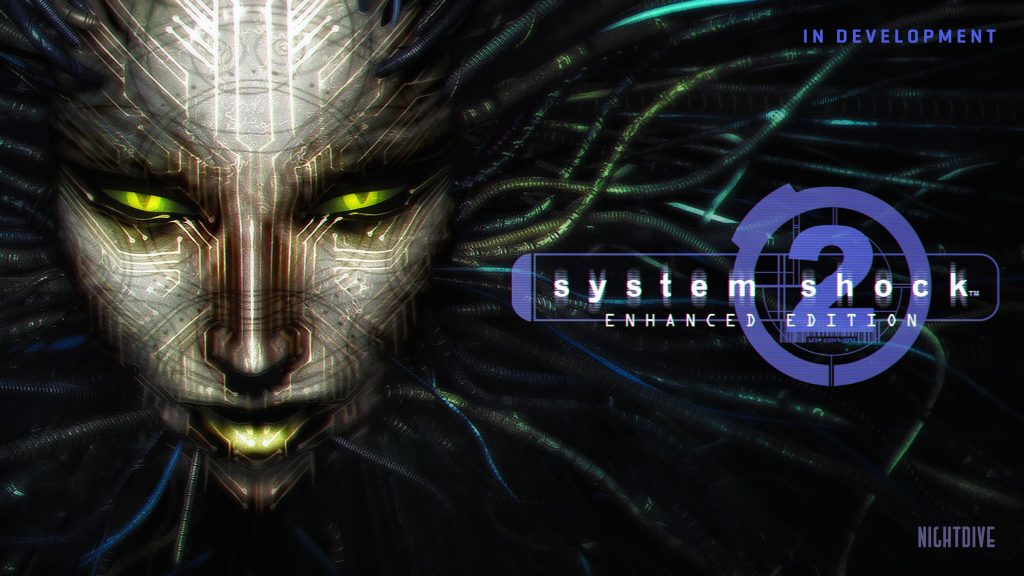 System Shock 3's development will now be handled by Tencent: The world's largest video game company. The troubled franchise has found itself with plenty of development issues in the past but the future of the franchise seems to be moving forward.
System Shock 3 Development Picked Up By Tencent
Tencent is the biggest videogame company in the world. You may not have heard of Tencent but you've probably seen a lot of their games on your mobile devices. Tencent mostly produces mobile games and party own titles like Fortnite and PlayUnknowns Battleground. Outside of video games, they have a major stake in social media and the film industry as well as producing blockbusters like Marvel's Venom, Top Gun: Maverick, and Terminator: Dark Fate.
Although System Schock 3 is being produced by Tencent it seems that System Shock 1&2, The System Shock: Remake and System Shock 2 Enhanced Edition are still owned by Nightdrive Studios that is according to a now-deleted tweet by PixelBuster but we were able to save to tweet in our private Discord. It's unknown why the tweet was deleted at this time.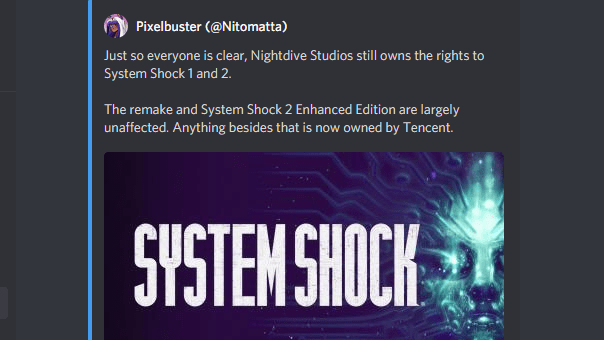 Although Tencent may not be a household name, chances are you've encountered one of their products. System Shock 3 may be the big game to establish the studio in the western market.
Source: Twitter