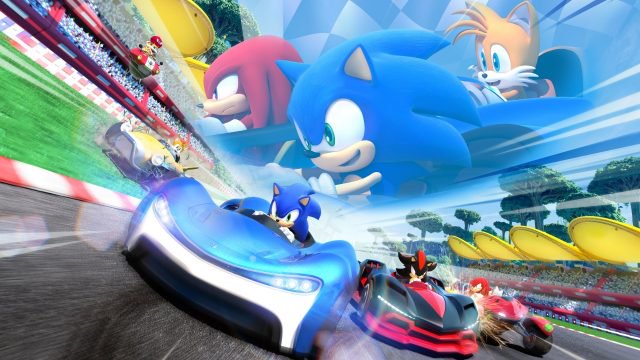 Does Team Sonic Racing support cross-play — this is a question that many folks who have bought the game (or are perhaps thinking about it) want to know.
Team Sonic Racing Cross-Play – Is It Supported?
Team Sonic Racing cross-play would obviously be a massive advantage for Sumo Digital's racer, given that it's available for PlayStation 4, Nintendo Switch, PC, and Xbox One. Sadly, the feature is not supported in the Blue Blur's latest racer. This isn't down to Sony, either; cross-play is not supported on any format, so PS4 players will have to make do with going head-to-head with other users on that console.
Sumo Digital hasn't said anything about cross-play possibly being implemented in a future update, although if we hear anything about it we'll be sure to update this article. Still, it's worth remembering a number of titles have added cross-play retroactively, such as the popular vehicular footie outing, Rocket League. So, it's possible Team Sonic Racing cross-play could appear in a future patch.
Team Sonic Racing was released yesterday, and sees Sega's spiky mascot taking to the track with 15 characters plucked from the venerable platforming franchise. Quite why Sonic needs a car is anyone's guess, but hey, I guess beating everyone in a regular race gets old. Each driver is governed by one of three classes — speed, technique, and power —and racers also boast their own unique abilities to help turn the tables on their opponents.
Players can race across 21 tracks, some of which make a comeback from Sonic & Sega All-Stars Racing and Sonic & All Stars Racing Transformed, and take part in game modes including Grand Prix, Time Trial, Exhibition, Team Adventure, as well as the usual multiplayer offerings. Customisation is also a heavy focus of the game, and winning is determined by how well players work together, hence the title.
Read our Team Sonic Racing review here.