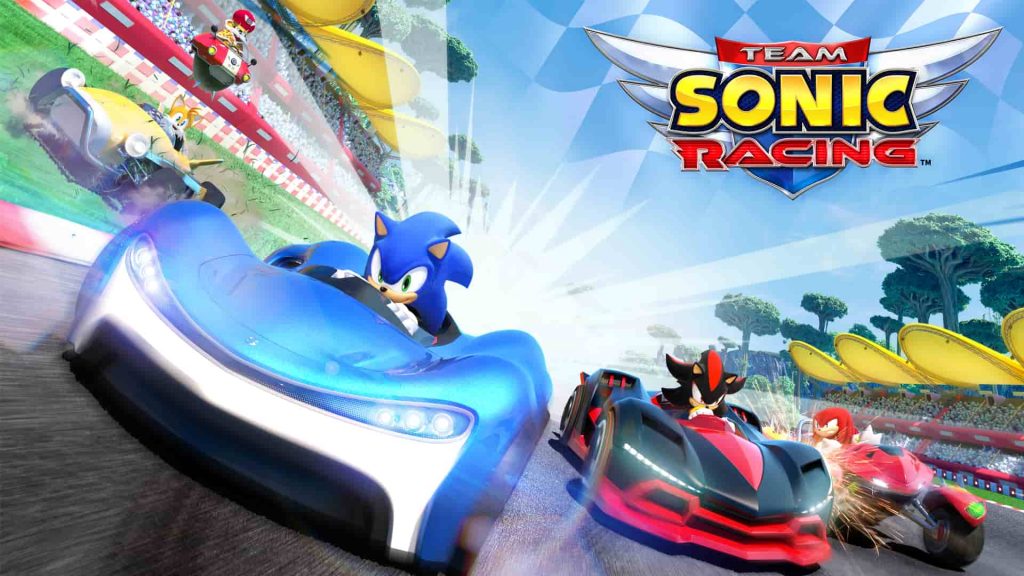 Sumo Digital's turbo-charged Team Sonic Racing has debuted in first place on the UK all format chart, giving Sega's spiky mascot his first no.1 in the country since Sonic & Mario at the Olympic Games way back in 2008. To be honest, it's well deserved, as Team Sonic Racing is a cracking little kart racer, so fair play to the Blue Blur and chums.
Team Sonic Racing Cruises Into Pole Position
Team Sonic Racing is the first entry in the Sonic spin-off series since 2012's Sonic & All-Stars Racing Transformed, and it managed to double the launch sales of that game to boot. The PlayStation 4 version of the game took the lion's share of sales, although it faced some stiff competition from the Nintendo Switch release.
The game's success pushes Rage 2 off the summit of the charts, with Avalanche Studios' open-world shooter suffering a 73% drop in sales and dropping down to fourth place. Meanwhile, Days Gone and FIFA 19 hold firm in second and third place, respectively.
Have a butcher's at the UK top 10 below.
Team Sonic Racing
Days Gone
FIFA 19
Rage 2
Red Dead Redemption 2
Tom Clancy's The Division 2
Mortal Kombat 11
Mario Kart 8 Deluxe
Grand Theft Auto 5
Forza Horizon 4
Team Sonic Racing was released on PlayStation 4, PC, Nintendo Switch, and Xbox One on May 21, and features a major emphasis on cooperative gameplay, hence the title. Unlike the previous game, Team Sonic Racing only features characters plucked from the Sonic franchise, so you won't see the likes of Shenmue's Ryo Hazuki drifting around in his forklift truck.
Like any kart racer worth its salt, Team Sonic Racing includes a wealth of power-ups to unleash on the track, and its 15-strong roster is divided up into three unique categories: speed, technique, and power. Each one has their own strengths and weaknesses, and unlike most racers, victory is determined by how well you work together, not simply by crossing the finishing line the fastest.
Source: GI.biz