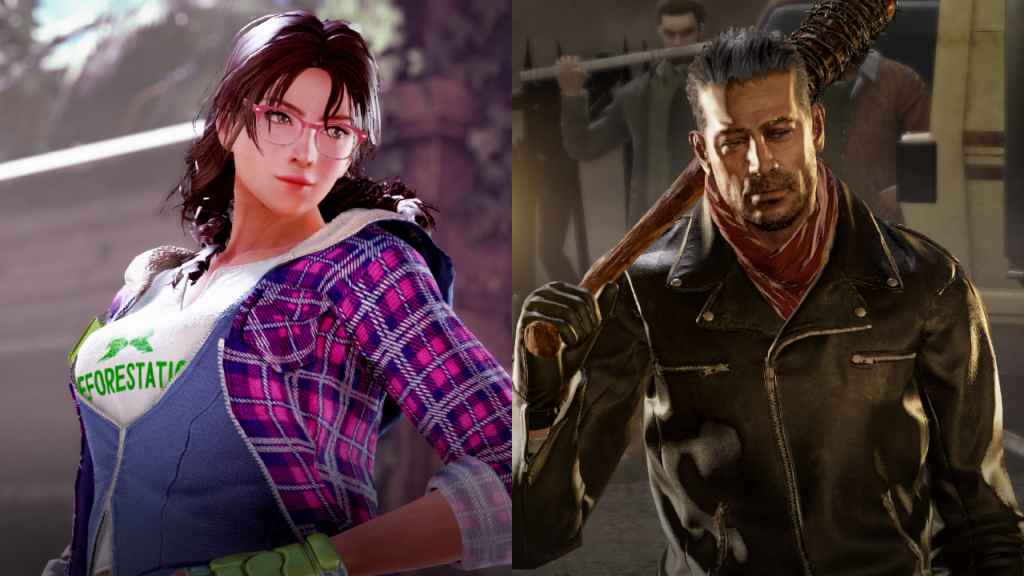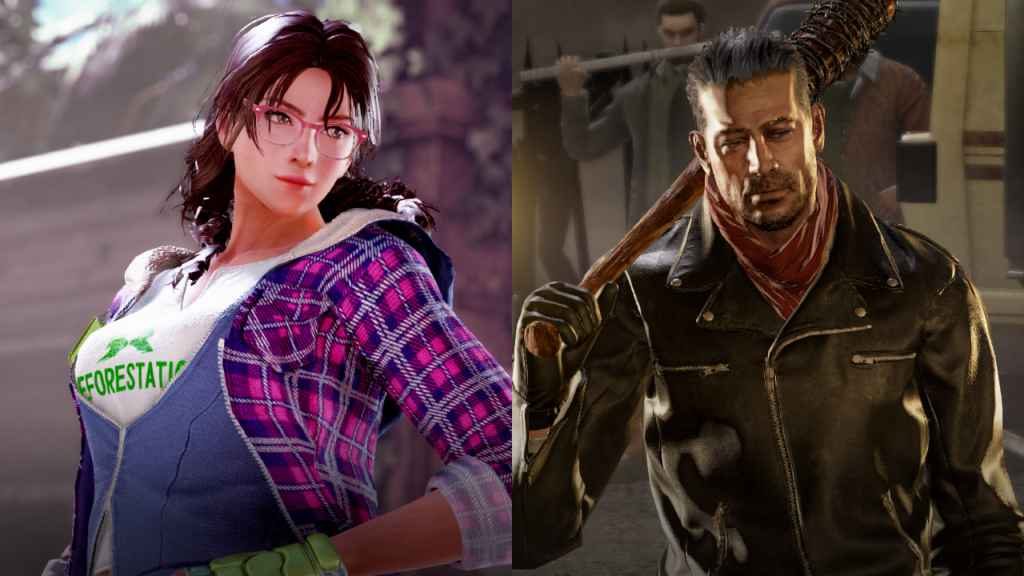 Update 18/02/2019 @ 11:03 – Negan and Julia Chang will round out Tekken 7 Season Pass 2 on the 28th February 2019.
The news comes from EVO Japan, during which developer Bandai Namco also released a brand-new trailer showcasing the game's latest fighters in action.
Julia, it turns out, is now a live streamer (because of course she is). However, that doesn't appear to have affected her ability to kick the ass of anyone the organisers of the King of Iron Fist tournament put in front of her.
Negan, meanwhile, is just as charismatic and violent as his TV counterpart. Brutalising opponents with his signature baseball bat, Lucille, whilst reeling off some of his most famous lines.
Both characters are available as part of the game's second Season Pass or as standalone purchases. Negan setting you back a cool $7.99, while Julia is slightly cheaper at $5.99. English price points have yet to be provided.
Original article 06/08/2018 @ 10:32 – Certain names cropped up repeatedly when guest characters for Tekken 7's next season pass arrived. Most notable was of course Yakuza's own Golden Boys, Kazuma Kiryu and Goro Majima.
Well, there's still a hope of them coming, but the first guest character revealed in Season Pass 2 was rather unexpected.
The Walking Dead's Negan will be bringing his trusty baseball bat Lucille to crack some heads at the King of Iron Fist Tournament in the coming months.
He is joined by returning Tekken characters Lei Wulong and Anna Williams, with three further characters yet to be revealed.
Tekken 7 Season Pass 2 – Who Will be Joining Negan?
Negan is, without doubt, a bizarre choice. He'd be a far better fit in something like Mortal Kombat, especially given how gore-driven he is. Still, money talks and this daffy crossover is sure to go further than just Negan. There's probably going to be some character costumes from the series coming to Tekken 7 as well.
As for those last spots? Well hopefully Kaz Kiryu is among them, but knowing our luck, those Bullet Club tie-in costumes we got means we'll probably end up with The Young Bucks. You don't want this in your Tekken.