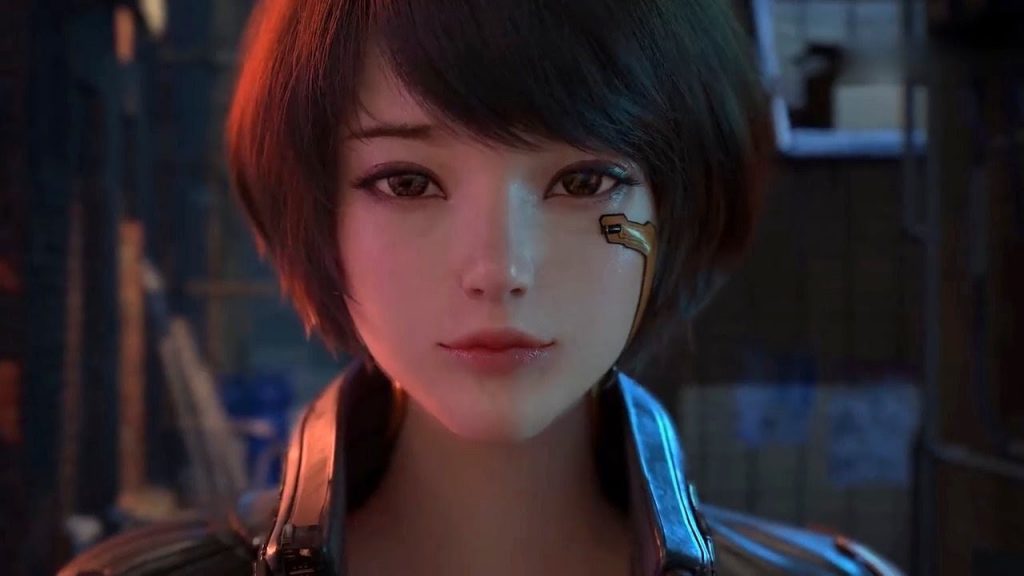 Tencent has unveiled a new tech demo for an open-world, Cyberpunk FPS called SYN. The game is being developed with Western Markets in mind and it will hit PC and consoles.
The demo from Chinese-based conglomerate showcases the character creation aspect of SYN, and pairs your character with a large armored animal, such as a tiger or bear. The customisation options can be freely swapped and they seem pretty in-depth at this current stage, with a lot of different choices for you to fit into the world being created.
Unfortunately, we don't actually get to see any gameplay, outside of some brief cutscenes, but we can see a temporary UI with what looks like abilities at the end. One of the most impressive things in this demo is its realistic hair, which is down to a special strand-based hair system developed in co-operation with Epic Games. We can expect the game to come to PS5 in a few years, as it appears to be in the early stages of development right now.
Gematsu also obtained a press release for the game which revealed a bit more information about the design and philosophy behind SYN:
We tried to push forward state-of-the-art, real-time graphics in a cyberpunk-style world with an intriguing universe and striking visuals. Players can choose to play as one of the three factions along with their very own cybernetic pet, each with their own unique customizable looks and traits. Our immersive character and vehicle selection and customization process takes place within our open-world universe, so characters can interact with their environment even while being modified in real-time by users.
You can watch the SYN Tech Demo below:
SYN is set to come to consoles and PC.
Source – [Gematsu]