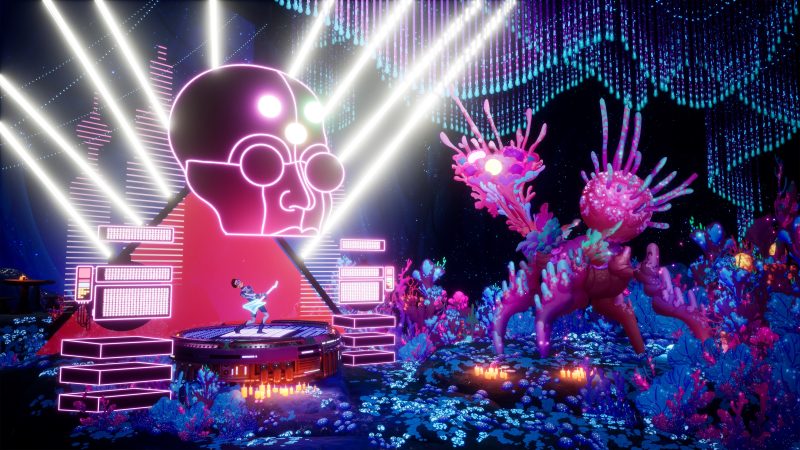 The Artful Escape, a new side scrolling indie rock opera of a game that originally launched on Xbox and PC will finally make its way to PS5 and PS4 this month.
From developer Beethoven & Dinosaur and publisher Annapurna, players on PlayStation can jump into The Artful Escape on January 25, 2022.
The news came with a brand new trailer for the title, showcasing the psychedelic sights and sounds you can expect while playing.
You can check out the new trailer for The Artful Escape, coming to PS5 and PS4 on January 25, 2022 for yourself, here:
While not overtly praised for the core gameplay, The Artful Escape has charmed critics and fans alike with its tone, narrative, and the power of music on display in full force.
Along with the brightly coloured visuals and intricate art style, it is definitely not one to miss, now that it'll be coming to PlayStation.
Source – [Annapurna Press Release]