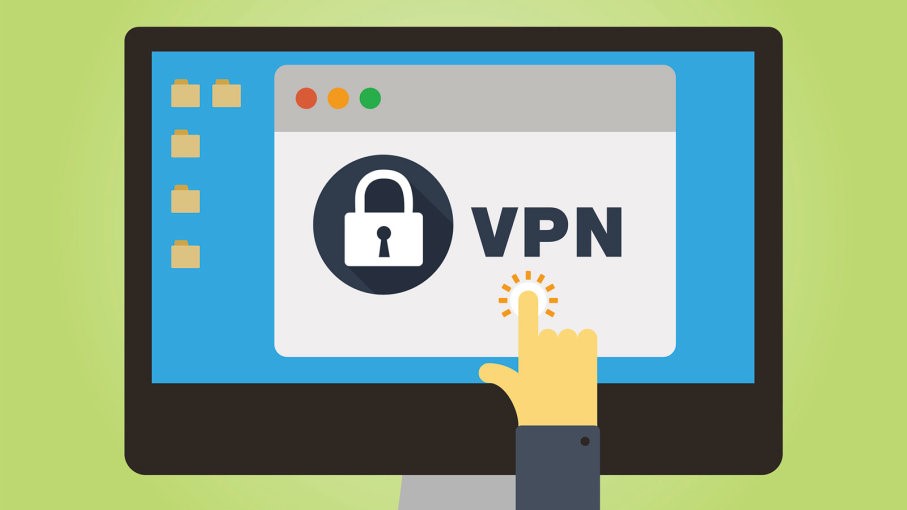 VPN, full for Virtual Private Network, is a network that uses the internet to provide remote access for users. With the availability of different devices like smartphones, computers, tablets, and others, the Internet will be accessible at any place at any time. But that is not the selling point that VPNs use: their unique selling point is their ability to offer you anonymous browsing where you can send, receive, and even buy things without being traced.
Now, as a gamer, this sounds like a pretty great opportunity to enjoy a vast world where you can buy and play certain games that you could not because of your IP address.
So here are the best VPN that a gamer will enjoy to the fullest.
NordVPN
NordVPN is one of the best VPNs that gamers appreciate using. One of the main reasons this is so is because NordVPN is recommended by Vpnetic. This VPN has a dedicated application that is specially developed for gamers.
With this, you can play games without lag and even with your connection secured from outside threats, including your ISP, which might be throttling down your connection speed to provide higher revenue. NordVPN is also one of the most secure VPNs globally. This makes it perfect for any gamer who has a knack to dive a little deeper into the dark web to find games not everyone has access to.
Another reason gamers love NordVPN is that it has a strict no-logs policy. This means even if the government asks for your information, there won't be any trace of your personal identity or sensitive data you don't want to share. It also provides fast servers with minimal downtime and high speeds so that you can play online games with ease.
SurfShark
This is another VPN that gamers and streamers love to use. SurfShark is this popular because it is very straightforward to use. And another plus this VPN offers is that it allows you to use the same account on multiple devices. This means that you can use it on your desktop, phone, tablet. If you want to be able to access your account everywhere you go, this is the VPN for you.
The main downside of using this VPN is the torrenting part. When you want to use torrents to stream, you might face a few issues here and there. If you don't want to deal with troubles like this, we would recommend other VPNs.
Express VPN
This VPN service is global and allows you to purchase it with PayPal. Most people have never had any issues when using this service, and it always works as intended. This VPN is excellent for streaming, torrenting and P2p downloading.
When you are connected to Express VPN, your online data will be protected by 256-bit encryption so no one can read your information. Also, you are allowed up to 3 simultaneous connections, which means that you can connect three devices simultaneously, so every device in the house is covered.
The main downside of this VPN service provider is that it slows down your internet connection a little bit more than other providers do. This might cause problems if you want to play games or stream high-definition content (1080 p). If that's not an issue that will affect you, then go right ahead.
IPVanish
IPVanish is a VPN that gives you seamless connections when you game or stream. This VPN is very reliable, but it does have some downsides that you should know about. The package price isn't fixed, so you have to pay for a year at once, which can be expensive.
But, on the other hand, IPVanish has excellent speeds and if you are looking for a top-quality service provider, then go with this one! Pros: Seamless connections No logs policy High speed Fast live chat Cons: The price of the package changes depending on how many years you want to subscribe Live chat support is 24/7
VyprVPN
This VPN is commendable for gaming and streaming because it does not keep any logs of user activity. VyprVPN also has great encryption that ensures that you are strongly protected against hackers and ISPs from spying on your web traffic. This VPN has been tested with Netflix, Hulu, and BBC iPlayer and torrenting and Kodi streaming!
Overall, it is a good option for those who want to go with a low-cost VPN service provider. Its pros include great speed, no logs policy, and it is cheap. On the flip side, the cons are that some IPs can be unreliable and the live chat support is not 24/7.
CyberGhost VPN
This VPN has a straightforward interface, so if you are new to VPNs, this might be a perfect choice. The speeds of CyberGhost VPN are also excellent, and it has a strict no-logs policy. Furthermore, the user interface is very minimalistic, and everything can be easily accessed from one app window.
The only thing you might not like in this VPN is that some connectivity logs are kept in their servers which might be a problem if you want to achieve complete online anonymity. There have been reports of Netflix US working with specific CyberGhost IP addresses, but most likely, these were just random connections, and they didn't last for long.
Apart from this, you can enjoy torrenting without any restrictions on P2P traffic or bandwidth caps, so overall, CyberGhost VPN is an excellent choice for those who want to save money while getting all the necessary features from a good VPN service provider.
Bottom line
Gaming and streaming need a great connection since these activities require a constant connection. Netflix and other streaming services are cracking down on the VPN providers, so you might have to pay more for quality in 2021.
If your online activities include P2P file-sharing, these VPNs are the best choices available in the market right now. They mostly have a strict no-logs policy and provide fast speeds for gaming, streaming, torrenting, or browsing. And these are the things you need on a VPN.