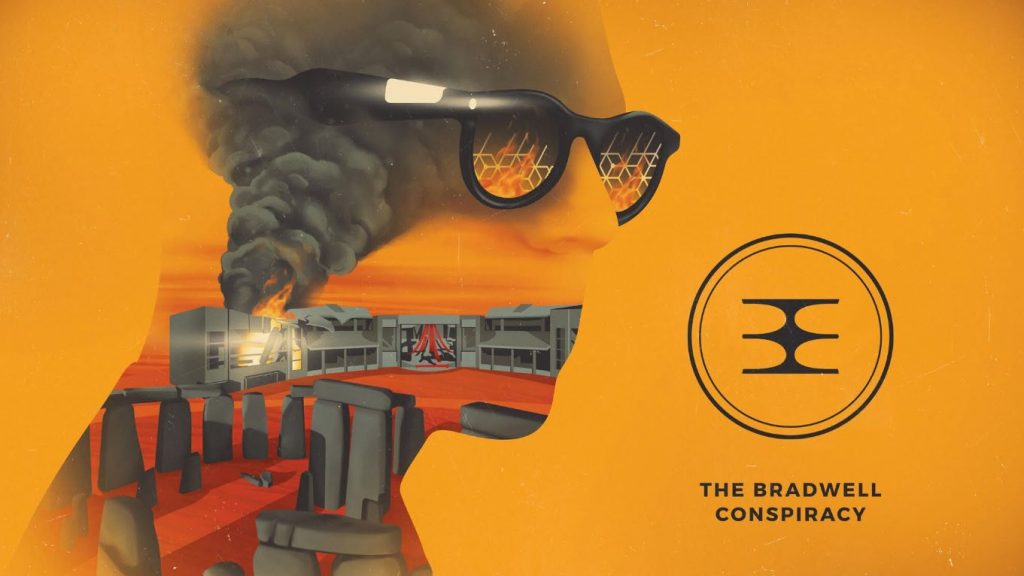 Developer A Brave Plan has announced that The Bradwell Conspiracy will launch this autumn for PlayStation 4, PC, Nintendo Switch, and Xbox One. The game is the first release from the team, which is comprised of industry veterans who have worked on the likes of Batman, Fable, and Tomb Raider, and also features voice work from Rebecca LaChance and Jonathan Ross (yes, Wossy is in the game).
The Bradwell Conspiracy Release Window Set
The Bradwell Conspiracy casts players as a museum visitor who finds themselves caught in an explosion at the Stonehenge Museum's Solstice 2026 Gala. After waking up, you locate Bradwell Employee Amber, and the duo work together to escape; however, the catch is, you're unable to speak due to an injury, and therefore are limited to communicating by sending pictures to Amber via AR Smart Glasses.
Along the way you'll solve various puzzles using 3D printing and photography mechanics, and venture deep into a hidden underground complex ripe with corporate secrets. The game takes place from a first-person perspective, and utilise an immersive Brutalist art style.
A Brave Plan founder, Georg Backer, commented:
Collaborating with Bossa Studios has enabled us to go beyond our original scope and bring The Bradwell Conspiracy to five different platforms and to localize it into 15 languages. We're eager for players across the world to dive in and experience our vision of how future technology can be inspiring in the right hands – or terrifying in the wrong ones.
The Bradwell Conspiracy has yet to receive a concrete release date, but we'll be sure to keep you updated as soon as we hear something. In the meantime, check out an older trailer for the game to get an idea of what it's all about.
Personally, the game is shaping up pretty nicely, and the fact you can't communicate traditionally when the other character is pretty interesting. Let's just hope the concept plays as well as it sounds on paper.