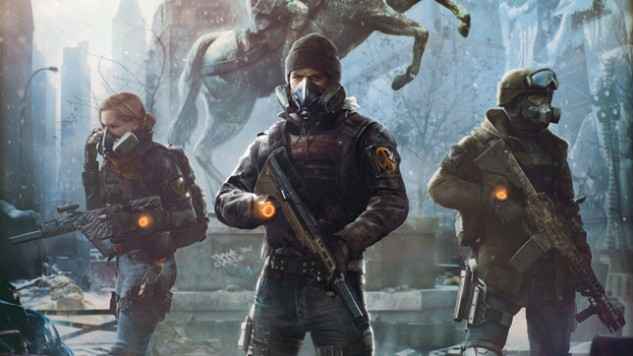 The Division 2 beta is incoming in February. PS4 players can sign-up now for their chance to participate ahead of the game's release later this year.
This will be an invite-only beta, and the only way to get a code right now is to sign up at the official The Division Game website.
When Does The Division 2 Beta Start?
The action begins on February 7 until February 11, 2019. The exact timings and content will be revealed closer to beta launch.
News of the beta coincides with the launch of brand-new story trailer, which reveals three of the enemy factions in the game. From the press release:
True Sons: A paramilitary force that relies on combat expertise and overwhelming firepower to dominate their enemies and expand their territory. Smart and organised, the True Sons are led by a former JTF officer whose ruthlessness and cunning make him a dangerous adversary.

Hyenas: A loosely organised gang of opportunistic raiders that prey on struggling civilian encampments through violence and intimidation. These hedonistic scavengers take everything they can steal and destroy everything else to deprive their enemies of valuable resources. The Hyenas are led by a council of the strongest pack leaders.

Outcasts: Bitter survivors of a forced quarantine bent on revenge against those who brutally imprisoned them and the society that stood by and let it happen. Their charismatic, bloodthirsty leader believes everyone is complicit and urges her followers to punish the guilty by spreading sickness and murdering indiscriminately.
The Division 2 is due to launch on March 15, 2019 and is expected by Ubisoft's biggest ever game. For more details, check out the latest gameplay news and story details.