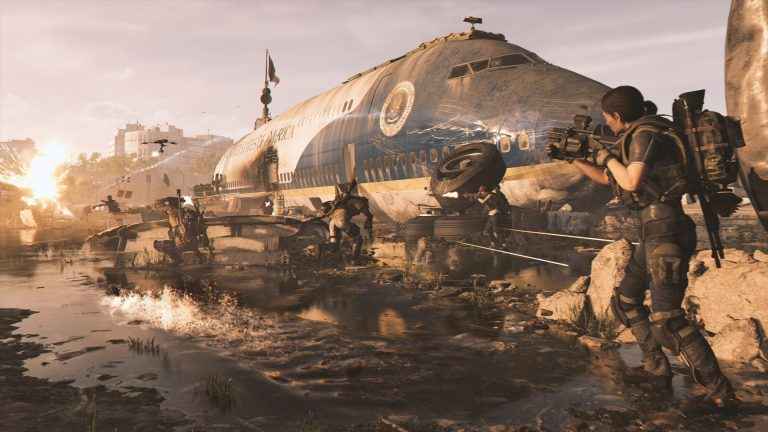 Ubisoft has lifted the lid on The Division 2 Update 5 patch notes, revealing a tidal wave of new content and improvements for the latest Tom Clancy action-RPG. The update includes Expeditions, which are free events allowing players to explore previously-unseen locations of Washington D.C. to hoover up fresh narrative and gameplay opportunities.
In addition, players will also be able to get their hands on a batch of new exotic weapons, and there's a new skill haste system introduced, too.
The Division 2 Update 5 Patch Notes
Here's some of the main attractions of The Division 2 Update 5.
New Main Mission: Manning National Zoo
Emeline Shaw, the leader of the Outcasts, has fallen back from her defeat on Roosevelt Island and barricaded herself deep in the Manning National Zoo. To get to her, you will need to fight through the blockades and the Outcasts who protect her to put an end to her violence.

New Main Mission: Camp White Oak

The Black Tusks and their leader have set up a strategic position close to an estate nestled deep in the woodlands, and your assignment is to take them down and capture him in the new Camp White Oak mission.

New Feature: Expeditions

Expeditions are free events that bring players to unexplored locations around D.C. to discover new narrative and gameplay opportunities. These sites offer unique challenges and lore not found anywhere else: new collectibles, treasure rooms, environmental puzzles, unique boss mechanics, and more await every Agent who embarks on our Expeditions!
Other new additions include the Diamondback Exotic Rifle, BTSU Exotic Gloves, Carbine 7 assault rifle, and Stoner LMG. In addition, Cooldown Reduction has been replaced with Skill Haste. Ubisoft explains this new feature below:
Skill haste works equivalent to speed. So 100% skill haste reduces cooldown by 50%, like a car speeding up by 100% getting to it's destination in half the time. This means that the player can invest in more than 100% Haste and still get something back. It also means there's a diminishing return to Skill Haste, as opposed to cooldown reduction where each point was actually worth more than the last one. This allows us to have a good amount of Skill Haste possible from gear, but even larger amounts granted by high skill power Skill Mods, granting skill builds more frequent access to their souped up skills.
Be sure to read up on the full list of The Division 2 update 5 patch notes here.
Tom Clancy's The Division 2 launched for PlayStation 4, PC, and Xbox One in March, and Ubisoft recently claimed that the game is the best-selling title for the first half of 2019 worldwide.