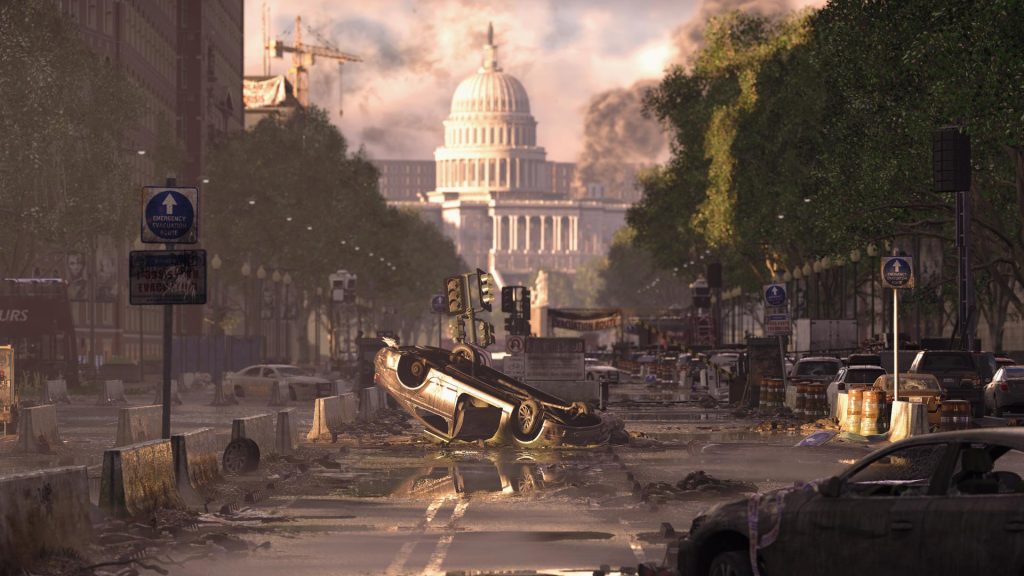 Ubisoft has confirmed full details on the latest The Division 2 update, which adds a brand new raid in the shape of Operation Dark Hours.
The Division 2 Update Includes An 8-Player Raid
The new raid featured in the latest Division 2 update is an eight-player affair, where gamers will face off against The Black Tusk; teamwork and collaboration will be key to winning, so there's no time for lone rangers here. Ubisoft will have more details on the launch time for Operation Dark Hours soon, so stay tuned to PSU for more details on that.
Also up for grabs with the new Division 2 update are a series of cosmetic items, including outfits, emotes, and weapon skins, which arrive as part of the Dark Hours Apparel event. In addition, there's two Classified Assignments to tuck into, which are exclusive to players who have purchased the Year 1 Pass.
Elsewhere, the patch adds five new Commendations: Full Deck Distinction, Distinguished Service Distinction, Supreme Response Distinction, Control Point Takeover Merit, and Invasion Service Merit. XP from Bounties has been buffed too, and Weekly Project equipment rewards have been given a quality boost.
Finally, and as you'd expect, Ubisoft has been busy stomping down on a number of bugs. These include ironing out an issue where the Sniper Turret targets opponents out of line of sight during PvP matches, fixing a bug with the side mission Medical Camp Attack that prevented players from competing it, and removing a bug where Clan Cashes would scale incorrectly if opened in a lower player's session.
Be sure to have a butcher's at the full patch notes here. As previously noted, Title Update 3 will not increase Gear Score.
The Division 2 was released on PlayStation 4, PC, and Xbox One back in March, and has continued to pull in the punters, topping the charts numerous times since launch.