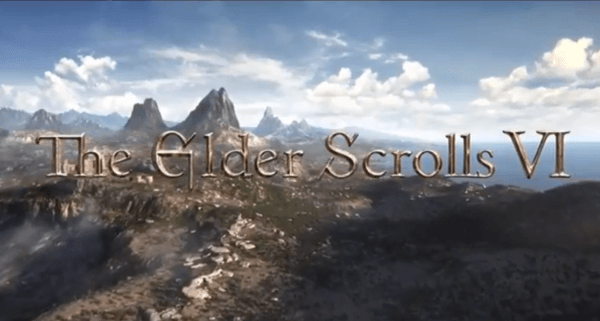 Fans have been waiting for Elder Scrolls 6 to be announced for what seems like forever (or long enough for Skyrim to show up on everything anyway). But last night, Todd Howard officially announced the game at Bethesda's E3 2018 showcase.
It'll be a bit of a wait though.
Todd ended the show with a short clip that stretched out across a mountainous landscape and a typically uplifting version of the Elder Scrolls theme swelled in the background. This game is titled simply as "The Elder Scrolls VI."
Bethesda's other big next-gen game, Starfield, will arrive first on next-gen consoles, and then focus will shift to Elder Scrolls 6.
This announcement has been a long time coming, slated sometime after Starfield. From the way it sounds, Elder Scrolls 6 is a fair ways off. For now, though, check out the short teaser trailer for Elder Scrolls 6.
While it's a long time until ESVI, the Elder Scrolls: Legends card game will be heading to PS4 later this year, and The Elder Scrolls Online will get further additional content this year as well.