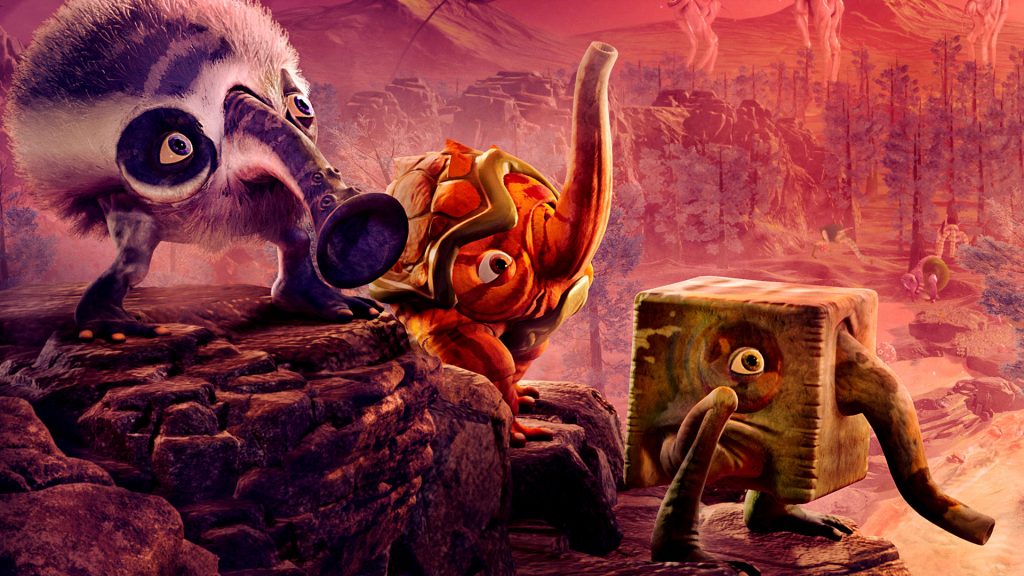 Good Shepard Entertainment has detailed The Eternal Cylinder in a new PS4 gameplay, giving us a first look at the game.
The game lets you control a horde of adorable creatures as you explore a strange alien world filed with lifeforms. Trebhums begin at the bottom of the food chain, but as you grow you can mutate and evolve with new physical attributes and mutations. Each mutation will change the physical look and stacking mutations can create some completely different lifeforms.
As you play, you are under constant threat of the Cylinder, a gargantuan rolling structure, with an alien origin. The game looks gorgeous and it has a really unique premise that we can't wait to get stuck in to.
You can watch the PS4 gameplay trailer for The Eternal Cylinder below:
The Eternal Cylinder releases for PS4 in 2020.