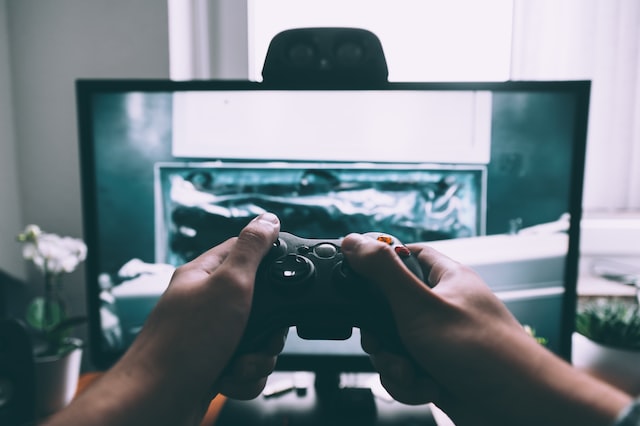 Traditional gaming has always been dependent on what platform you had, and games were generally specific to the platform. Things have been changing over the last few years, and game developers and manufacturers now predominantly produce games that can be played on all platforms. This allows players to compete against each other no matter which platform or console they use.
Furthermore, gaming has moved into the cloud, and as such, there is no longer the need to download or even buy the games per se. This article provides some insights as to what these terms mean and how they will affect the future of gaming and online games.
What is cross-platform gaming vs. cross-play?
Cross-platform gaming means that the game is supported across a range of gaming platforms without the player having to do too much or change any specific settings. For instance, the current state of online casino gaming is a great example, where you can play some of the most interactive live dealer games on any phone, iOS or Android, desktop, and pretty much any platform.
In fact, live dealer games are among the most popular casino games of today, as they add an increased level of realism that simulates a real-life casino more closely than other games can. Due to their increased popularity, many of the internet's top sites – like online CafeCasino and various others leading the genre – now offer live dealer games across all of their platforms (from apps and mobile sites to desktop web browsers), creating an omnichannel casino experience no matter what device players use to access the games, be it a PC, laptop, tablet, or smartphone.
Many gamers also want and now expect this from the PS Xbox and handheld gaming consoles of the future, with the world's pioneering game console companies seemingly having listened to what internet-based players want and replicating their desired experiences through console-based titles.
Cross play, on the other hand, is where players with different platforms and consoles are able to play against one another or in multiplayer mode together online. This is about accessing the game online on any forum and playing it in the cloud.
What will cross-platform gaming mean for the industry as a whole?
Cross-platform and cross-play gaming has already begun to affect how players interact and play the games they love, but as a concept and process, it is also beginning to affect how games are made and marketed. These are changes that have affected the games industry as a whole, and some of these changes are noted below.
1. · The end of console wars
For several generations, there have been ongoing battles between the major console and game device makers like Microsoft, Sony, and Nintendo. Each released an updated gaming platform or console and games to follow that could only be played on their own specific consoles. Then game developers followed suit and developed specific games for the PS or Xbox or PC.
There were also handheld gaming devices that had their own specific games. Cross-platform gaming and cross-gaming allow for the end of such wars, and it may have taken a while, but the major console developers and game creators have realized that it's the end of the console wars, and their tech is now created for usability across all platforms.
2. · Increased multiplayer experiences
There are more opportunities for players from around the world to play together, no matter what hardware they have, as long as they have access to the internet and the game being played. The huge gaming companies and corporations have realized that it is through the creation of huge followings and social mediums with vast followings that they can build successful brands and games. Sharing games and multiplayer gaming environments across all platforms allow for just this.
3. · The need to game online
You will need to register at the specific game provider online and create an account. It's different from your current PlayStation or Xbox live account and will relate to the specific game that you want to play, such as Fortnite. Then in order to meet up and play with a team of friends, you will need to be online. Thus, only those with sufficient internet strength and data will be able to use cross-platform gaming to the fullest.
4. · Consolidation of the metaverse
Cross-platform gaming with the use of VR and AR is bringing the metaverse to the fore. The more that we do in the online space, the more of an actual space the metaverse becomes. The ability to play with others and the need to be online in the metaverse to game is now a reality of modern gaming through cross-platform and cross-play gaming.
5. · Some advantages for PC players
The accepted argument is that PC gamers still have an advantage when cross-playing or cross-platform gaming. The ability to use both mouse and keyboard for speedy and accurate gameplay has proven to be more accurate than most consoles, especially in those games like first-person shooters that need both aim and precision shooting.
Cross-platform gaming heralds a new way of playing that is changing the gaming sector for the better. It will create entire new gaming communities across the whole globe. The insights and discussions in this article also go to show the depth and breadth of changes that such gaming is going to bring. Most, if not all, of them are positive and much anticipated throughout the gaming and entertainment sector.