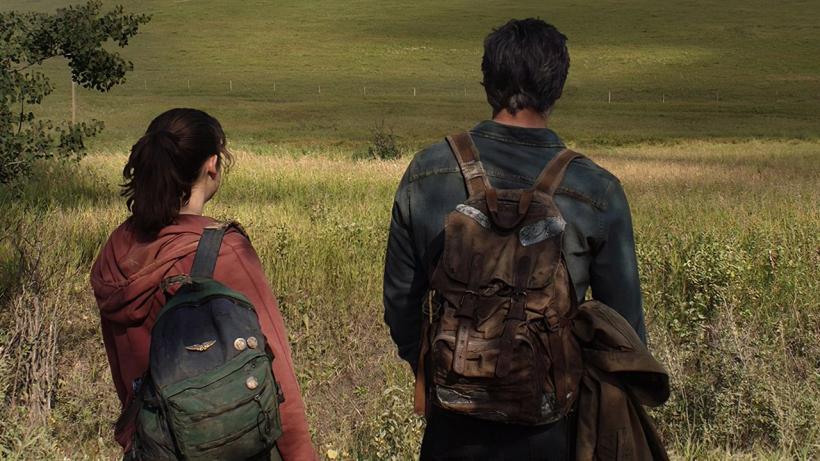 A fresh batch of leaked footage for HBO's The Last of Us series has made its way to social media, potentially hinting that we'll see more of the backstory regarding the outbreak during the events of the first game.
The set footage was filmed in downtown Calgary and clearly shows a group of military types pushing through the streets of the city, accompanied by red flares going off from buildings nearby and celebratory gunfire. Furthermore, the crowds appear to be chanting "Freedom!" and "Fu*k FEDRA!"
Meanwhile, another clip showcases a scene similar to that of The Last of Us, where Ellie (Bella Ramsey) squeezes through a gap and then opens a door for Joel (Pedro Pascal) to enter. Meanwhile, there's also a snippet of Jeffrey Pierce chatting about the character he plays, Perry.
Perry is brand new, and part of a brand-new branch that has huge implications for things that did occur in the game. And, so, that's exciting, because it will unveil things that attach to the game and you'll be like 'Oh s**t! That all makes even more sense now!'
The Last of Us HBO series is currently in production and is expected to air in 2023. Meanwhile, Naughty Dog is rumored to be working on a full remake of The Last of Us for PS5.
[Source – Eurogamer]