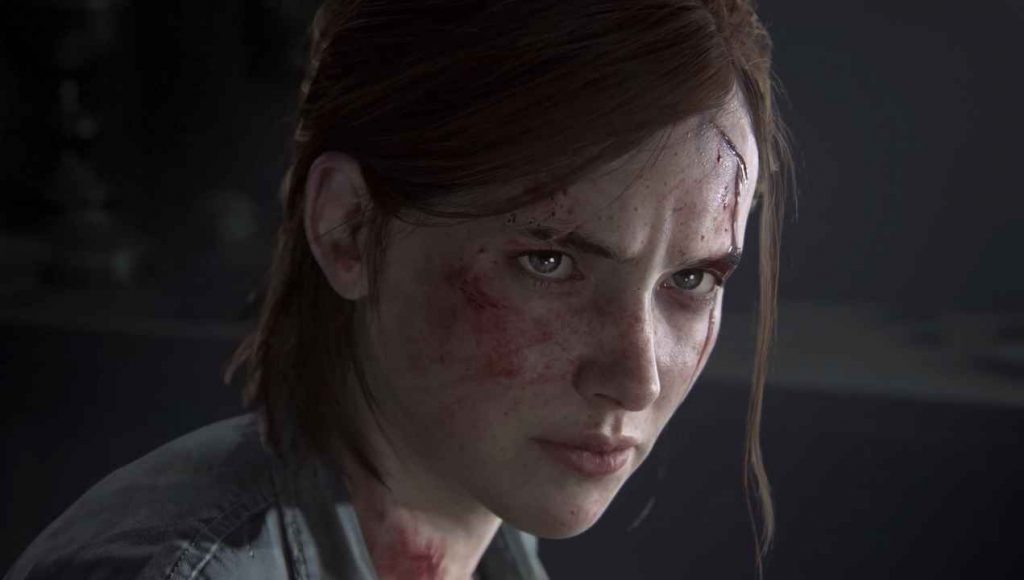 First up, there's was a rumor that The Last of Us Part 2 release date could be as early as March following an Amazon listing, but for a while most fans have believe it won't launch until 2020.
Indeed, even earlier this week, motion capture work was being filmed by Naughty Dog, even it was just the dogs, suggesting that we're still a way off from launch.
The Last Of Us Part 2 Coming In 2019?
However, former IGN Editor Alanah Pearce, appears to be pretty confident it is coming in 2019. Alanah left IGN in July 2018, but she has been working in the industry for approximately seven years and IGN for three of those, and has revealed information before on other games that has turned out to be true.
She still works for FunHausTeam and Rooster Teeth so she's still well connected. You'd figure then that she'd still have a some pretty good contacts and here some insider information.
Via Twitter, Alanah is adamant that The Last of Us Part 2 will launch this year. Further credibility has been given to the rumor after she then deleted her tweets after they gained plenty of attention.
She says she'd been told multiple times by multiple people that the sequel to The Last of Us will release in 2019. When someone questioned her and said that it has yet to be confirmed, she replied: "TLOU2 100% has".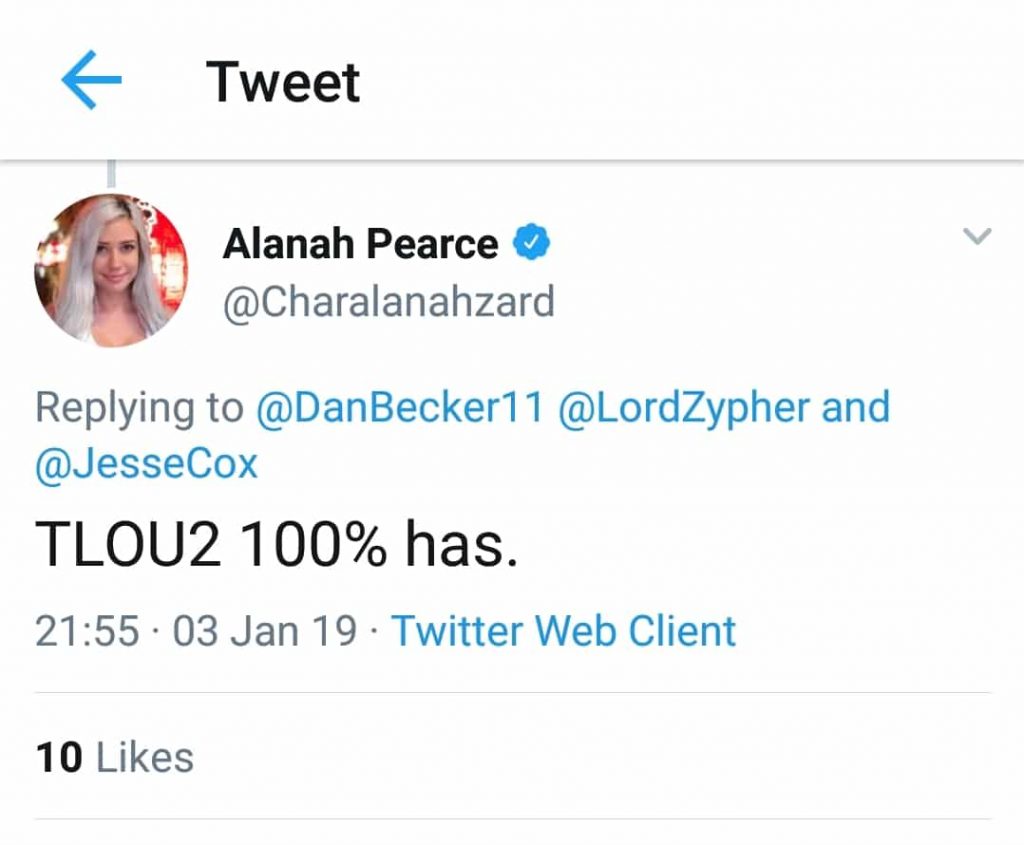 Perhaps for a moment she forgot that the game has yet to be announced. Either way, her Tweets soon vanished. We'll bring you the official announcement as soon we hear anything.
Source:Extra.ie