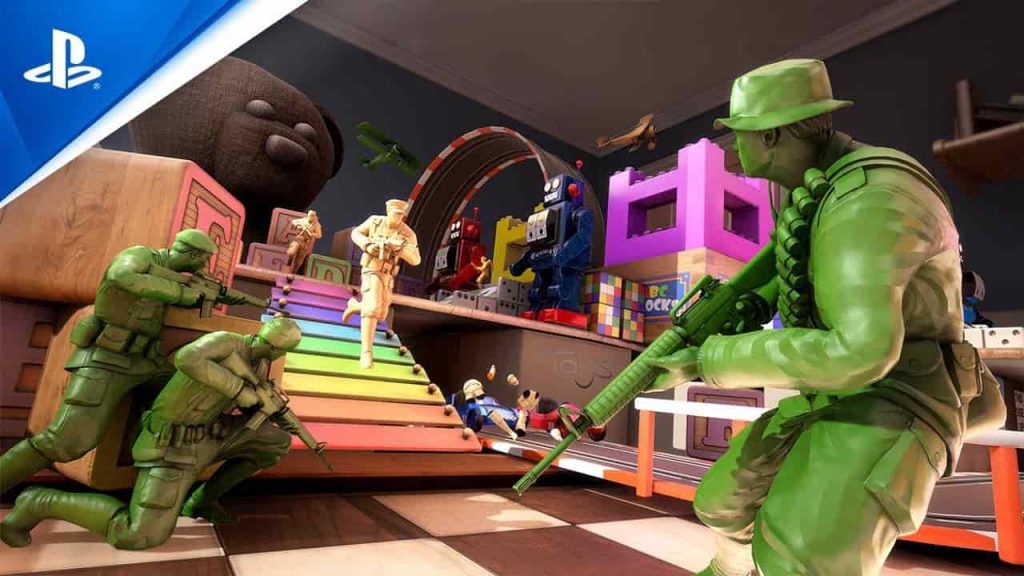 Virtual Basement has announced The Mean Greens: Plastic Warfare release date, confirming the game will launch for PS4 on August 5.
The Mean Greens PS4 Release Date
The online third-person shooter benefits from various improvements on Sony's current-generation console, including frame rate and level upgrades.
If you haven't been keeping up with The Mean Greens, the game puts players into the perspective of toy soldiers as they jump into online matches of up to 10 other gamers. There's 21 unique map layouts to battle across set in 15 locations, all presented within a full scale home.
Here's a couple of highlights:
Racing to light candles on a giant birthday cake
Trying to thaw a frozen dinosaur inside a freezer
Capturing points on a moving train
Pushing a giant soccer ball into a goal on a foosball table
The development team has also included a number of Easter eggs with The Mean Greens, including putting up pictures of their pets on the fridge in Kitchen Run and even including one of the team's pet dog in Lazy Hamster.
Find out more details via the PlayStation Blog here.