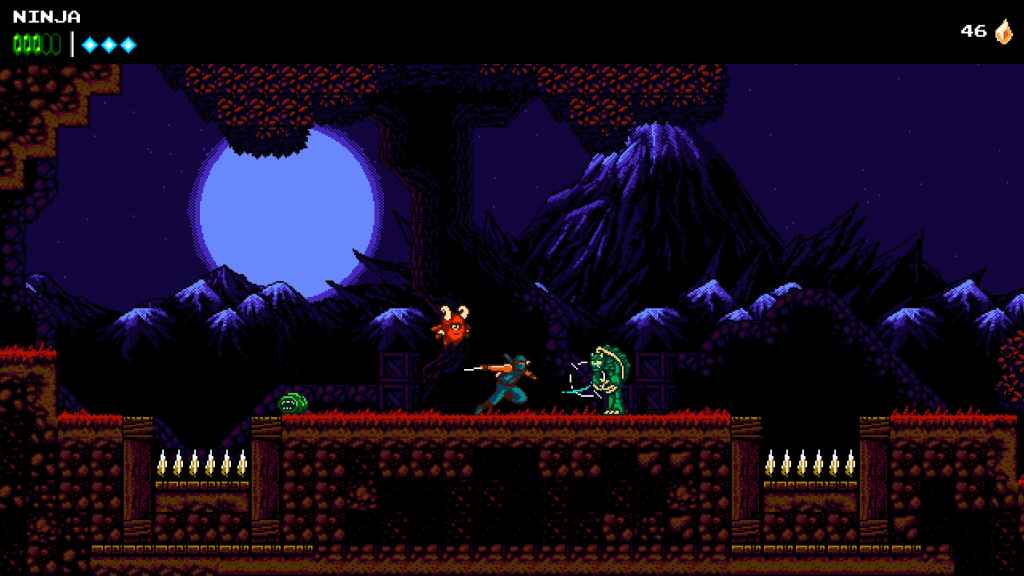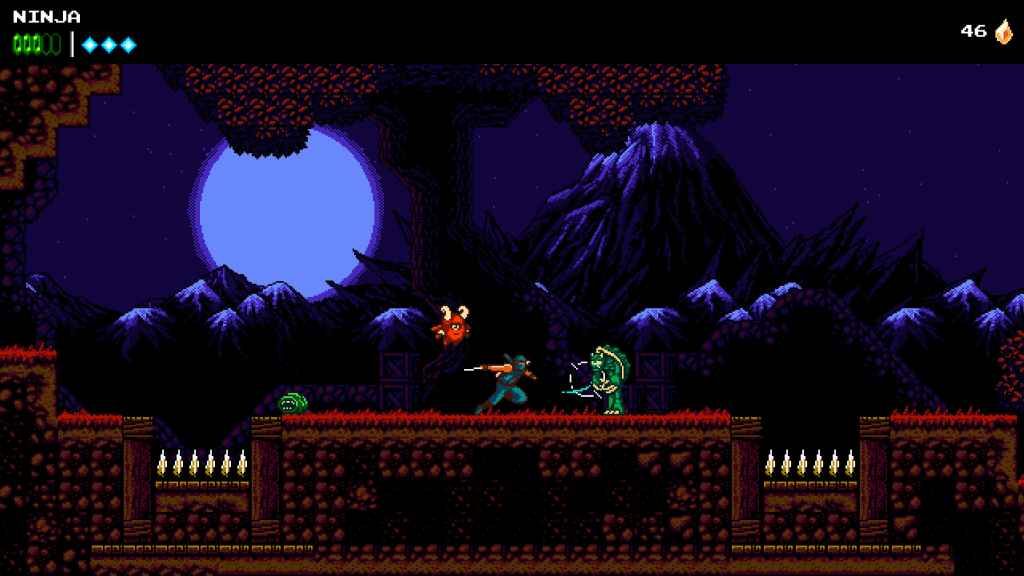 UPDATE: Developer Sabotage has confirmed through the Official PlayStation Blog that The Messenger PS4 Release has been set for March 19, 2019. We. Cannot. Wait.
ORIGINAL STORY FOLLOWS
The Pan European Game Information board has revealed that time-bending action-platformer The Messenger, which launched on the Switch and PC last August, is finally coming to PS4.
Now, the listing does include a release date. However, given that it's for the 5th of March (three days ago), we're assuming it was either a temporary place holder or follows the American format and actually refers to the 3rd May. Which would be odd, given that PEGI is a European website.
Guess we'll just have to wait for official confirmation.
Why You Should Be Excited for The Messenger PS4 Release
Developed by Canadian studio Sabotage and published by Devolver Digital, The Messenger casts the player in the role of a young ninja who, when his village falls under attack from an army of demons, is sent on a perilous quest across a cursed land to deliver a mysterious scroll that might just have the power to save not only his village, but the world itself.
You can catch the PS4 gameplay trailer for The Messenger below.
If that sounds rather formulaic, fear not: The Messenger is far from a generic action-platformer.
"What begins as a classic action platformer", says the Steam synopsis, "soon unravels into an expansive time-traveling adventure full of thrills, surprises, and humour".
And it's this combination of highly original scenario, old school graphics, and watertight controls, that earned the game numerous accolades upon release. Including a cavalcade of glowing reviews and a nomination for Best Independent Game at The Game Awards 2018.
All in all, we are certainly in for a real treat when The Messenger arrives on PS4 this March.
Source: PEGI, Official PS Blog