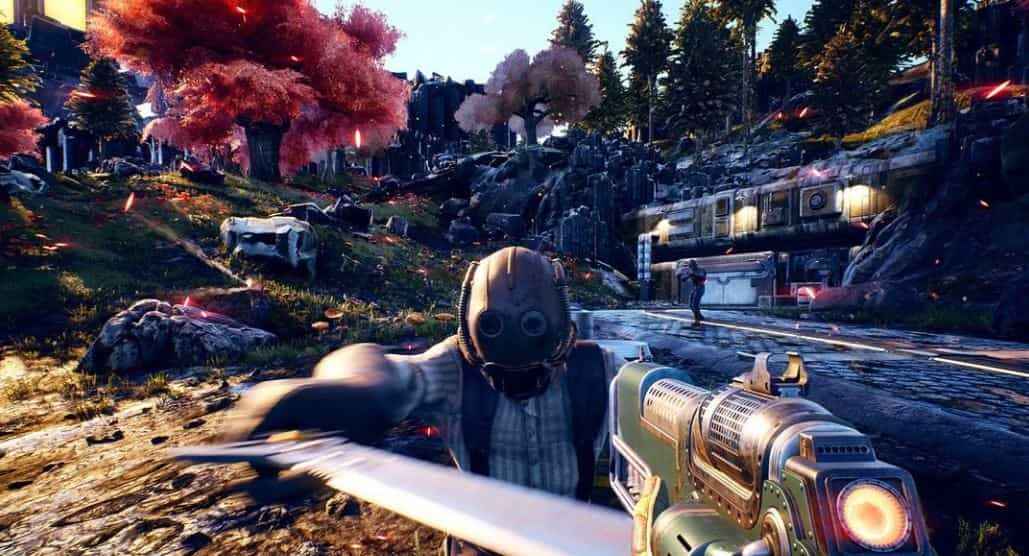 Obsidian Entertainment has confirmed that their upcoming open-world RPG, The Outer Worlds, will not include microtransactions of any form. While we await The Outer Worlds release date, it's good to know that once we pay for the game – that's going to be pretty much it outside of any potential The Outer Worlds story DLC.
The Outer Worlds Microtransactions Not Happening
The good news comes from an interview with Gamestar interview with Tim Cain, creator of the Fallout Series. When quizzed about the game and microtransactions in particular Cain responded with, "There are no microtransactions in the game. You buy it once and then enjoy it forever."
In case you missed it, The Outer Worlds is a sprawling open-world RPG where players find themselves marooned on Halcyon, a human colony at the farthest reaches of space that is governed by super-greedy, mega-corporations.
As a mercenary, it is up to you gain a band of followers and strike out across the galaxy, landing on new planets, settlements and space stations as you shape the narrative according to your decisions and play style.
Certainly also, The Outer Worlds bears some resemblance to Bioware's Mass Effect games too, as each of your companions not only have their own skills and abilities, but also their own personal stories and motivations too – each of which may come into conflict with your own before you reach the end of the game.
A true branching adventure title which taps into the rich heritage of great stories and player driven decision making that Obsidian is known for, The Outer Worlds is seeming like it'll be one to watch when it releases sometime next year.
Until we hear more about The Outer Worlds release date, you might want to catch The Outer Worlds trailer below.
https://youtu.be/MGLTgt0EEqc
Obsidian's The Outer Worlds is due to release on PS4, Xbox One and PC sometime in 2019.