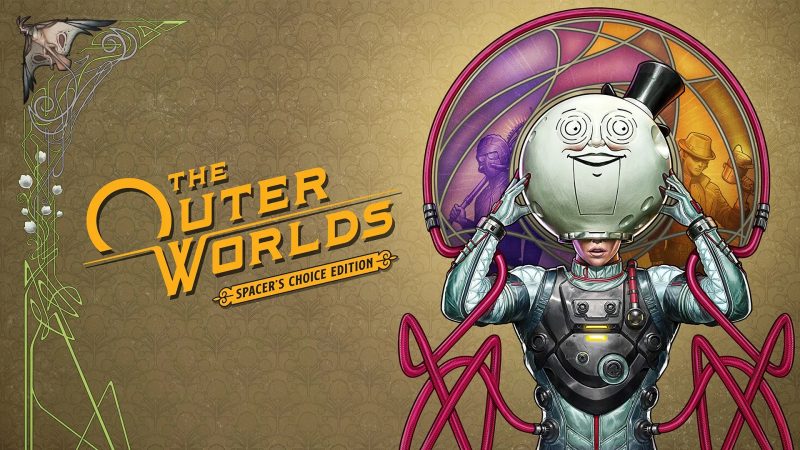 The Outer Worlds: Spacer's Choice Edition just got a new update, numbered at Patch 1.1 for PS5 and other platforms.
Among other things, this new update addresses a PS5 crashing issue, fixes performance issues and just brings more general bug fixes to the latest version of The Outer Worlds.
This update comes after an apology was issued by developer Obsidian Entertainment after the Spacer's Choice edition released with its own set of bugs and problems.
Not exactly what players want to find on a new version of an old game, which originally came out on previous-gen hardware.
You can go turn on your PS5 and download the update now, if it hasn't already happened automatically.
Obsidian has also released a comprehensive patch notes for the update, which you can check out for yourself, here.
The Outer Worlds: Spacer's Choice Edition Patch 1.1 Notes
---
Top Community Issues:
Adjusted settings for Ultra and Very High graphic modes, improving experience for PC players on higher end graphics cards
Fixed issues with SSGI being set inappropriately high on PC affecting performance
Updated SSR values to improve cinematic mode on Xbox Series X|S and PlayStation®5
Updated dynamic resolution on PC
Improved framerate in performance modes for both Xbox Series X|S and PlayStation®5
Performance:
PSO experience improved to mitigate hitching during shader compilation
SSGI auto settings updated preventing scenarios where it would toggle on unexpectedly
Stability:
Solved rare crash on PS5 in Roseway
Fixed chance for Xbox Series X|S consoles to crash during long syncs
Prevent temporary memory leaks from appearing in UI screens on Xbox Series X|S consoles
General:
Various HLOD improvements to reduce popping on all platforms
Fix many instances of flickering textures on all platforms
Reduce chance for characters hair to glow on all platforms
Fixed two instances of invisible enemies on all platforms
Fixed invisible trip mine beam on all platforms
Improved texture resolution on the Xbox Series S
Fixed skin shading issues seen on some companions on the Xbox Series S
Source – [Private Division]