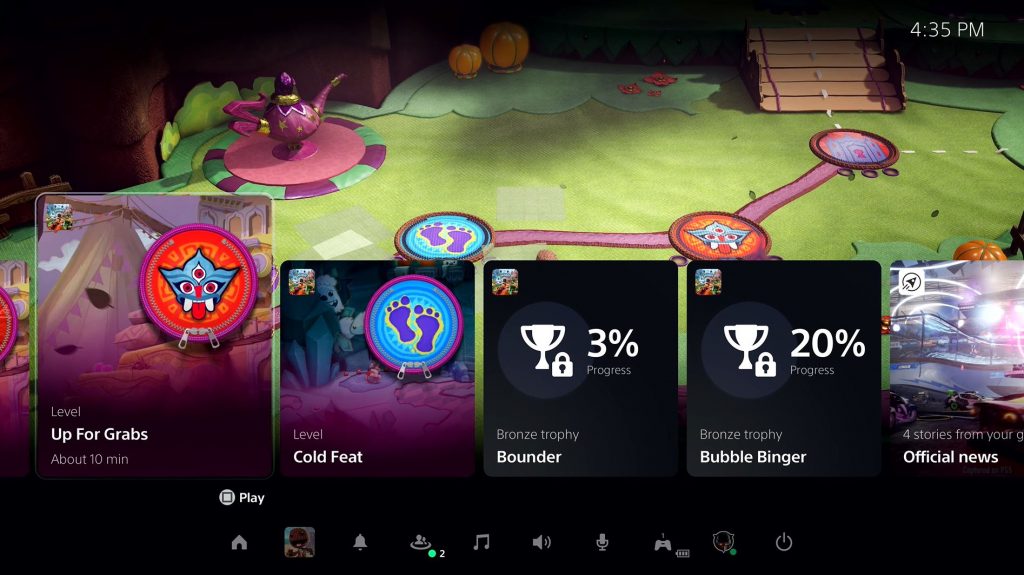 The PS5 UI has been fully unveiled and it has been revealed that you can hop into specific parts of the game and complete individual tasks right from the menu, without needing to load up a particular game fully.
Following on from the reveal of how the PlayStation Activities feature works, the ability to jump straight into a challenge, so if you only have 15 minutes and want to complete a short level of Sackboy: A Big Adventure, you can do just that. This is just one of a number of really cool and impressive features of the PS5 UI, which you can read more about on our site. You can also see the teardown of the PS5 UI below.
The PS5 UI was revealed earlier today after multiple reports suggested that the UI reveal would happen this week and that we would get an in-depth look at what we can expect.
The PS5 releases on November 12, 2020, in the US and November 19, 2020, in the EU and UK.
Source – [PlayStation Blog]