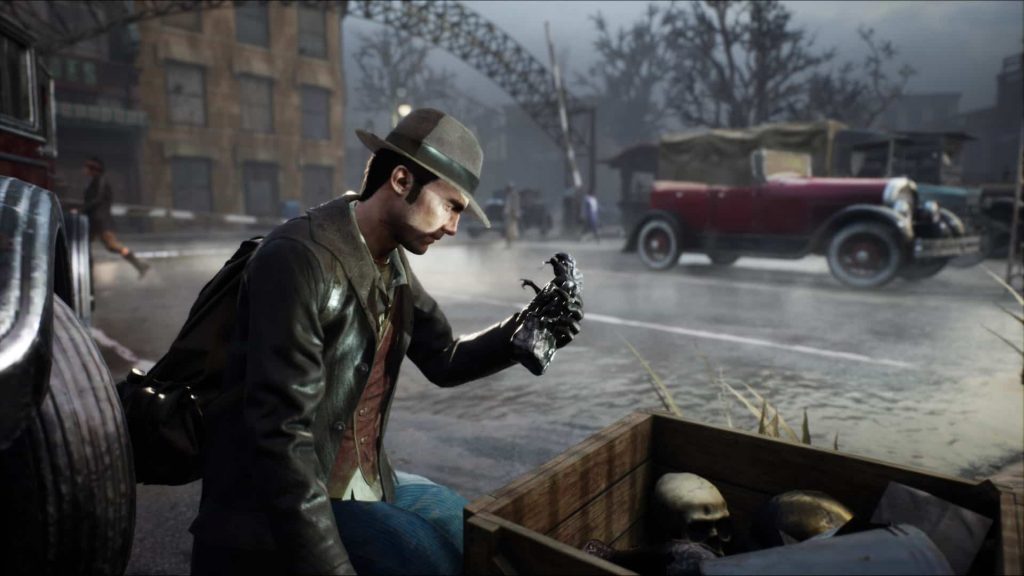 After the news that the release date for The Sinking City is now in doubt, Frogwares have released a brand new trailer for their forthcoming adventure detective game.
The latest gameplay trailer for Lovecraftian romp The Sinking City has been released, and this time the focus is placed squarely on the detective and investigative elements that the game offers.
The Sinking City detective gameplay trailer released
As private detective Charles Reed, players are tasked with investigating the city of Oakmont in order to unearth the ancient evil which threatens both the city itself and the many denizens that inhabit its streets.
With an emphasis on investigation, players are required to rely on their wits and powers of observation to progress through the mystery, with all their findings being noted down in a trusty notebook. More than just observing, Players will need to collect clues, question the inhabitants of Oakmont and discover evidence at crime scenes in order to bolster their case.
Additionally, players can also make use of retro-cognition too – a technique which allows them to recreate and play through past events in order to glean hidden clues and evidence. Once enough clues have been assembled, their relationship to one another must be analysed through the Mind Palace; an area of Charles psyche where reason and logic are applied to the evidence at hand in order to craft theories and hypotheses.
After these theories and hypotheses have been created, they can then be applied to potentially guilty parties – the kicker being that the game never tells you whether you're right or wrong and instead leaves the decision-making process to fall squarely across the shoulders of the player.
You can catch the The Sinking City detective gameplay trailer below.
Developed by Frogwares, The Sinking City is set to release for PS4 at some point in 2019.