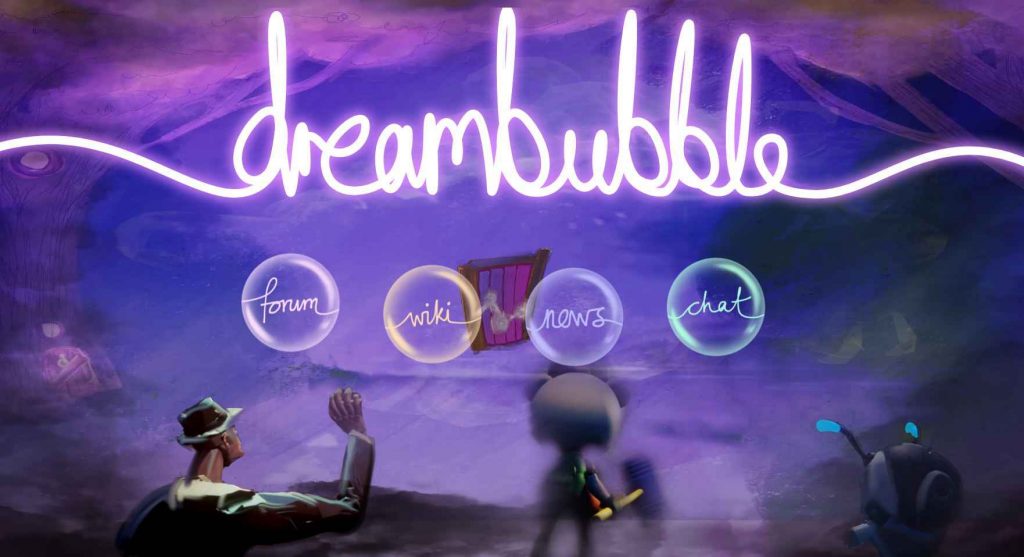 With the NDA on the Dreams beta being lifted, I have been searching around on the interwebs to find cool creations from people. Whilst searching I came across Dreambubble.me; this is a community fansite that could become the hub of Dreams content in the future, allowing you to chat about updates to the game, share your creations, and even watch livestreams.
This site currently has a chat functionality, a forum, a hub of Dreams livestreams, the latest news on the game, and a Wiki that is currently offline as it is a work in progress. The website is definitely a work in progress but if it can attract enough people and be developed over the course of Dreams' release schedule, I could see this becoming a huge social hub for the Dreams community.
At this point, it is definitely lacking in users. However, it holds a lot of promise and it appears that Media Molecule themselves are fully encouraging people to visit it, based off of a recent tweet.
A place like this could allow the community to thrive and allow people to see all the awesome creations that can be made. People could discuss how they were able to get a certain animation or system to work, learning from each other and creating better Dreams for everyone to play.
It will be interesting to see if this Dreambubble.me takes off. Dreams is currently in closed beta with an open beta expected this year. Dreams is set to launch in 2019.